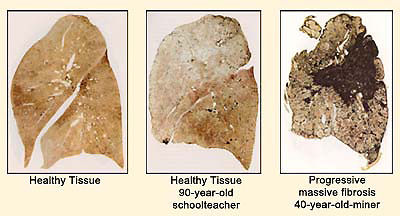 WASHINGTON (PAI) – Overturning a long policy that left hundreds of thousands of coal miners, disabled from black lung disease, usually without a penny of benefits before they died, the Labor Department is ordering coal companies who contest claims by the miners or their families to pay first and appeal afterwards.
The new rule may help solve a longstanding problem that black lung victims face: Not getting any money because companies delay paying and hire doctors who give the firms the medical verdicts they want.
"Parties who fail to share any medical data they develop about the miner are subject to sanctions. Additionally, the final rule reinforces coal mine companies' obligations to pay benefits under existing orders while" they challenge the orders.
"The rule allows coal companies one year from the last payment of benefits to seek reconsideration…Although they are legally obligated to pay benefits while challenging these awards, coal companies commonly refuse to do so. The final rule requires the operator to pay before they can challenge the award through the act's modification procedures," DOL said.
The rule, finalized April 25 by DOL's Office of Workers Compensation Programs, also gives disabled miners greater access to their own health information. "No worker should have to sacrifice their health to provide for their family, including the thousands of men and women who work in coal mines across the country to meet the nation's energy needs. These hardworking Americans deserve to know the full scope of their medical condition, and the new rule ensures they have full access to information about their health, by requiring all parties to exchange any medical information that they develop in connection with a claim."
Photo: United Mine Workers of America.