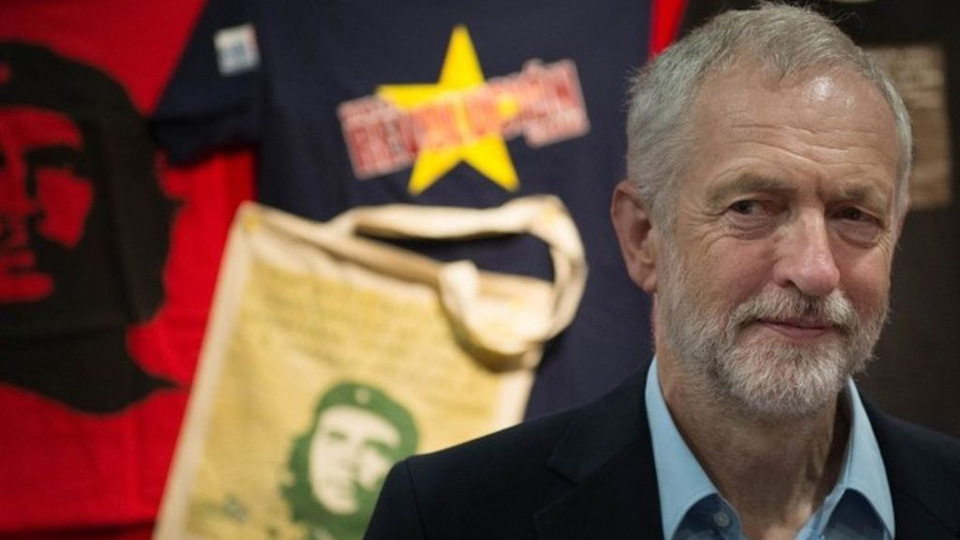 LONDON – British Prime Minister Theresa May was urged Sunday to cancel Donald Trump's upcoming state visit to the U.K. in response to the American president's Islamophobic ban on refugees and nationals of several Muslim countries entering the U.S.
Labour Party leader Jeremy Corbyn, Liberal Democratic Party leader Tim Farron, and Scottish National Party foreign affairs spokesman Alex Salmond all called on the Prime Minister to scrap the plans to roll out the red carpet for the billionaire later this year.
Thousands of demonstrators are planning to protest against the ban, which applies to visitors to the U.S. from Iraq, Iran, Libya, Somalia, Sudan, Syria, and Yemen, outside the Prime Minister's residence at 10 Downing Street and across the country Monday at 6pm.
A march organized by a coalition of groups including Stand Up to Racism and the Muslim Council of Britain (MCB) is planned to take place outside the U.S. embassy next Saturday.
Mr. Corbyn told British television network ITV Sunday: "I am not happy with him coming here until that ban is lifted, quite honestly."
"Is it really right," Corbyn asked, "to endorse somebody who has used this awful misogynist language throughout the election campaign, awful attacks on Muslims and then this absurd idea of building a wall with their nearest neighbor? Donald Trump should not be welcomed to Britain while he abuses our shared values with his shameful Muslim ban and attacks on refugees' and women's rights."
The British Parliament could debate the visit after a petition on its website topped one million signatures by yesterday evening. Graham Guest, who started the petition, said that he fears Mr. Trump will use the visit and the accompanying photo opportunities with royalty to bolster his image and to "legitimize his presidency."
London Mayor Sadiq Khan, the first Muslim mayor of a major Western city, also demanded that Mr. Trump's visit be cancelled over the "cruel and shameful ban."
MCB – the U.K.'s largest Muslim umbrella group – has called on the government to "stand up for British values" and speak out against the ban. It said the barring of Muslims would not help tackle terrorism, but rather was imposed to "placate the most hateful sections of American society."
MCB general secretary Harun Khan said, "This ban on Muslims is not only an inconvenience, it is downright dangerous to our values of equality and non-discrimination.
"Our government should express in no uncertain terms how daft this policy is to its U.S. counterparts and press home how counterproductive it is in its professed fight to confront terrorism.
"As an important ally of the United States, surely we have a duty to remind them of the values they were founded upon."
After initially saying that the ban was simply a matter for the U.S., the Prime Minister's Office said Ms. May does not agree with the policy and would act to help British citizens who would be affected.