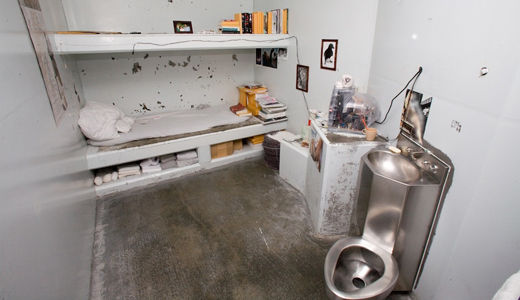 After years of struggle, marked by effective inmate organizing done under the harshest of conditions, California state prison inmates have won a landmark settlement that will end indeterminate, long-term solitary confinement in all state prisons.
The settlement, announced Aug. 31, will change the criteria for sending inmates to solitary, from one based on status to one based on serious violation of specific rules. It limits the time inmates can spend in solitary confinement and provides a step-down program for inmates moving from solitary into the general prison population. A separate high-security but non-solitary unit will be set up for inmates in solitary for a long time who have recent serious rule violations.
Within one year, the state will review the status of all inmates now in solitary confinement because of alleged gang membership, and it is expected that the vast majority will be immediately released into the general population.
At the time it was announced, some 2,858 inmates were reportedly held in solitary in prisons around the state. Some have been in solitary for 10, 20 or even 30 years, spending all but an hour or so of their day isolated in tiny cement-lined cells, barred from telephone calls, physical contact with visitors, or participation in prison vocational, educational or recreational programs.
Many were isolated not for actual behavioral offenses, but for alleged gang affiliation, including possessing tattoos and artwork with gang symbolism, or on the basis of statements by informants.
Observers have also noted that a high proportion of inmates in solitary are black, even when compared to the disproportionate number of African Americans in the prison population as a whole.
The lawsuit was initiated in 2009 by two long-term Security Housing Unit (SHU) inmates at Pelican Bay State Prison, Todd Ashker and Danny Troxell, who denied allegations they were active gang members. Their suit was then taken up as a class action by the New York-based Center for Constitutional Rights, whose president, Jules Lobel, has been the lead attorney in the case.
Among co-counsel are Legal Services for Prisoners with Children, California Prison Focus, and several law firms. The case is now before Judge Claudia Wilken in the U.S. District Court for the Northern District of California, who is expected to accept the settlement after a comment period and hearings.
Lobel called the settlement "a monumental victory for prisoners and an important step toward our goal of ending solitary confinement in California, and across the country."
In a joint statement, Ashker, Troxell and seven other inmates said the state's "agreement to abandon indeterminate SHU confinement based on gang affiliation demonstrates the power of unity and collective action." They credited inmates, their families and loved ones, attorneys and outside supporters for the victory.
"We celebrate this victory while, at the same time, we recognize that achieving our goal of fundamentally transforming the criminal justice system and stopping the practice of warehousing people in prison will be a protracted struggle," the inmates said. "We are fully committed to that effort, and invite you to join us."
Inmates will work with plaintiffs' counsel and a federal judge to monitor implementation for a period of two years.
The settlement comes at a time when solitary confinement is increasingly coming under critical scrutiny.
Earlier in the summer President Obama asked the Justice Department to investigate the practice in federal prisons, while last year, U.S. Supreme Court Justice Anthony Kennedy cited the case of a California inmate held on death row for 26 years.
The United Nations special rapporteur on torture, Juan Méndez – among the experts filing reports in connection with the lawsuit – called treatment of inmates in solitary at Pelican Bay "torture or cruel, inhumane or degrading treatment or punishment … contrary to the practices of civilized nations."
The Center for Constitutional Rights says no state has kept more inmates in solitary confinement, or held them there longer, than California.
In July 2011 – two years after Ashker and Troxell filed their suit – Pelican Bay maximum security inmates started a hunger strike that at its height included some 6,600 inmates at 13 of California's state prisons and one out-of-state contract prison.
The strike was later suspended, but when core demands were not met, including ending group punishments for actions of one inmate, ending indefinite solitary confinement and no longer forcing inmates to snitch, it was restarted in October, reportedly drawing over 12,000 participants.
Among other demands: provision of adequate nutritious food, and expanding constructive programs and privileges for long-time SHU inmates.
The hunger strike was renewed again in July 2013 after inmates said state corrections officials were still failing to meet their core demands.
During the years of intense struggle by inmates, family members and supporters repeatedly held community actions around the state, backing their struggle.
The Department of Corrections and Rehabilitation points to progress in recent years, including less overcrowding in the state prison system, better inmate health care and ending prison practices such as using pepper spray to control mentally ill inmates. The department says California has already removed from solitary confinement some 1,100 inmates who lacked evidence of gang activity, and expects about 1,800 of the more than 2,800 inmates still in solitary to return to the general prison population during the next two years.
Photo: Windowless Security Housing Unit cell at Pelican Bay State Prison. © Solitary Watch, licensed for reuse under a Creative Commons Attribution-NonCommercial-ShareAlike 3.0 Unported License.