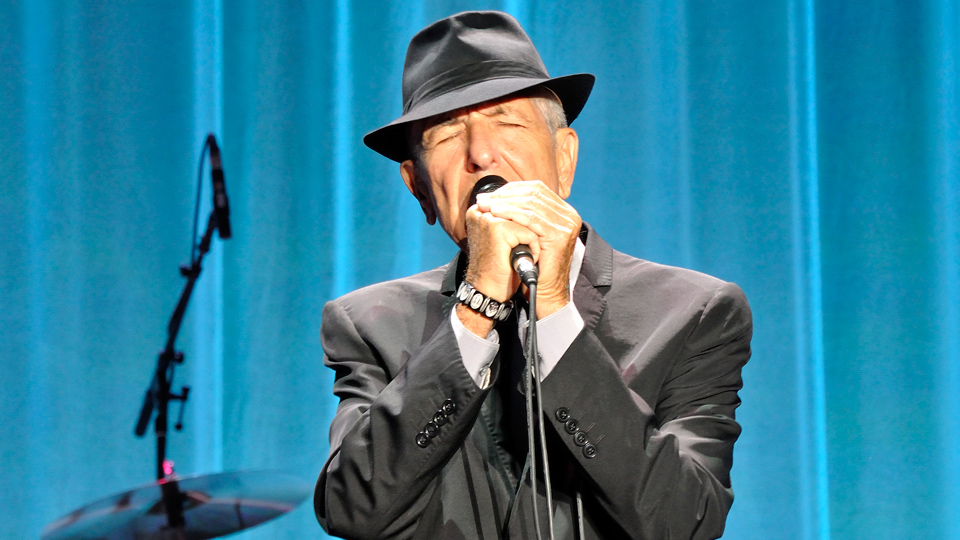 LOS ANGELES (AP)— Canadian singer-songwriter Leonard Cohen died in his sleep after falling in the middle of the night at his Los Angeles home, his manager said Wednesday.
"The death was sudden, unexpected and peaceful," manager Robert B. Kory said in a statement. The statement also said that Cohen died on Nov. 7 — three days before his passing was made public.
"Unmatched in his creativity, insight and crippling candor, Leonard Cohen was a true visionary whose voice will be sorely missed," Kory wrote in a separate statement. "I was blessed to call him a friend, and for me to serve that bold artistic spirit firsthand, was a privilege and great gift. He leaves behind a legacy of work that will bring insight, inspiration and healing for generations to come."
The singer, songwriter and poet behind "Hallelujah," "Bird on the Wire" and "Suzanne" was 82 when he died. Cohen had been in declining health for much of the year, though he revealed few details.
Themes of political and social justice recur in Cohen's work, especially in later albums. In "Democracy," he both acknowledges political problems and celebrates the hopes of reformers: "from the wars against disorder/ from the sirens night and day/ from the fires of the homeless/ from the ashes of the gay/ Democracy is coming to the USA."
He made the observation in "Tower of Song" that "the rich have got their channels in the bedrooms of the poor/ And there's a mighty judgment coming."
In the title track of "The Future" he takes on a pacifist note: "I've seen the nations rise and fall/ …/ But love's the only engine of survival."
In "Anthem", he promises that "the killers in high places [who] say their prayers out loud/ [are] gonna hear from me."
War is also an enduring theme of Cohen's work that—in his earlier songs and early life—he approached ambivalently. Challenged in 1974 over his serious demeanor in concerts and the military salutes he ended them with, Cohen remarked, "I sing serious songs, and I'm serious onstage because I couldn't do it any other way…I don't consider myself a civilian. I consider myself a soldier, and that's the way soldiers salute."
Deeply moved by encounters with Israeli and Arab soldiers, he left the country to write "Lover Lover Lover." This song has been interpreted as a personal renunciation of armed conflict, and ends with the hope his song will serve a listener as "a shield against the enemy."
He would later remark, "'Lover, Lover, Lover' was born over there; the whole world has its eyes riveted on this tragic and complex conflict. Then again, I am faithful to certain ideas, inevitably. I hope that those of which I am in favour will gain."
Asked which side he supported in the Arab-Israeli conflict, Cohen responded, "I don't want to speak of wars or sides … Personal process is one thing, it's blood, it's the identification one feels with their roots and their origins. The militarism I practice as a person and a writer is another thing…. I don't wish to speak about war."
Leonard Cohen is survived by his children, Adam and Lorca, and his three grandchildren, Cassius, Viva and Lyon.
Cohen was buried in Montreal in a small ceremony on Nov. 10, the same day his death was announced. "With only immediate family and a few lifelong friends present, he was lowered into the ground in an unadorned pine box, next to his mother and father," Adam Cohen wrote in a statement last week.
Cohen said in 1992, "I never had the sense that there was an end, that there was a retirement or that there was a jackpot."
In Montreal, where Cohen lived, fans have been leaving memorial messages at the Grande Bibliotheque. Montreal's mayor tweeted that a memorial concert would be held in the coming weeks. Cohen's representatives say a memorial in Los Angeles is also being planned.
Wikipedia and Barbara Russum contributed to this article.