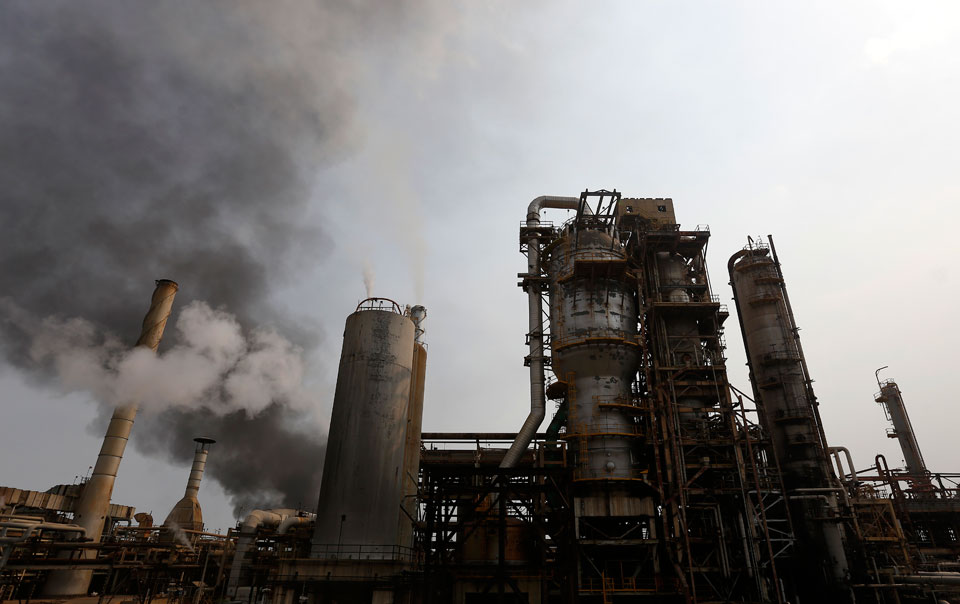 Venezuelan President Nicolas Maduro said on Saturday that authorities had detained a former United States Marine and CIA operative after he was caught spying on two oil refineries.
Speaking on national television, the Bolivarian leader said: "He was captured with heavy weapons, specialty weapons. He was captured with a great amount of cash in dollars and with other elements that we have sent directly to the Public Ministry, the prosecutor's office." The arrest was made in the northwestern state of Falcon on Thursday, Maduro confirmed.
He explained that the day before the alleged spy was detained, Minister of Petroleum Tareck el-Aissami had foiled a plan to set off an explosive device at the El Palito oil refinery in the northern state of Carabobo. Maduro issued a call for extra vigilance and heightened security measures by workers at the country's refineries.
"It's a war of revenge of the gringo empire against Venezuela to impede Venezuela from producing all of the derivatives of oil, petrol, etc.," he said.
"This spy has been captured. This plan was detected; the plan was disassembled. We are 100% activated to guarantee the physical security of strategic facilities, our petroleum plants. In the coming hours, I am sure that we'll find out more about this capture," he said.
Washington has intensified pressure on Venezuela as it seeks the ousting of the democratically elected president. A series of bungled coup attempts have been spearheaded by hapless opposition politician Juan Guaidó.
After they ended in failure, the U.S. tightened sanctions on Venezuela, branding it a "narco-terror state." It put a bounty on the head of Maduro for $15,000,000 and for lesser amounts on other key officials while also deploying warships to the region.
Last month, former U.S. Marines Luke Denman and Airan Berry were jailed for 20 years after being caught launching a coup attempt from neighboring Colombia.