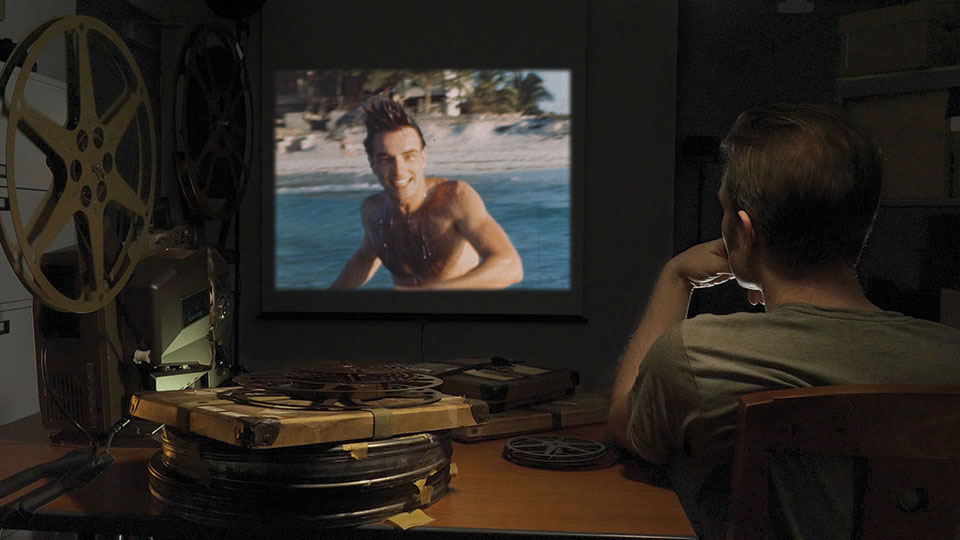 For many younger moviegoers today the name Montgomery Clift is a cipher. It's only when you remind them of the 17 films he starred in, over an 18-year Hollywood career,  that ears perk up and memories are jarred. In case that might include some of our readers, here they are, beginning with his 1948 debut role in The Search (1948): Red River (1948), The Heiress (1949), The Big Lift (1950), A Place in the Sun (1951), From Here to Eternity (1953), I Confess (1953), Indiscretion of an American Wife (1953), Raintree Country (1957), The Young Lions (1958), Lonelyhearts (1958), Suddenly Last Summer (1959), Wild River (1960), The Misfits (1961), Judgment at Nuremberg (1961), Freud (1962), and The Defector (1966).
Not every one of them appears on the Top 10 lists of leading critics and cineastes, to be sure, but in each one Monty's appearance is marked by flawless sensitivity. Often compared to his contemporary Marlon Brando, Clift set about to define for the screen new ways of being a nurturing man at a time when John Wayne was for many the only acceptable model to emulate. In his younger years he was strikingly, boyishly handsome, the heartthrob of millions of fans. After a serious car accident in 1956 which required extensive plastic surgery and a two-month recovery, he returned to the screen a changed man, now more heavily reliant on painkillers and alcohol, but also capable of reaching new psychological depths in his characterizations.
The highly regarded acting teacher Robert Lewis claimed about Clift that it was "the longest suicide in Hollywood history." Tabloids and biographers seized on his erratic behavior and his mostly homosexual attractions, of which he was unashamed and took little trouble to hide, and rendered their judgment: "self-hatred," "personal demons," "tragically self-destructive," "tormented," "too attached to his mother," a "gay tragedy." Filmgoers came to associate Monty's roles with his personal pain, for example, the barely articulate, heartbreaking victim of Nazi sterilization testifying in Judgment at Nuremberg.
It was a shock, but somehow not a wholly unanticipated surprise, when on July 23, 1966, he was found dead in his East 61st St. New York apartment. The last person to see him alive was his African-American companion/nurse Lorenzo James, which gave rise to new speculation and scandal. An autopsy indicated Clift had died at 45 of a heart attack with a number of underlying chronic conditions.
Making Montgomery Clift is the attempt by Clift's nephew, Robert Clift and his wife Hillary Demmon, to demystify the many false and damaging narratives that have plagued the legendary actor and his family. Born in 1974, Robert never knew his famous uncle with the elegant, louche, theatrical voice. But his father Brooks Clift fought all his life to uphold his brother's reputation—not to deny Monty's peccadilloes, but to try and keep biographers honest and factual. Despite his best efforts, he did not succeed in changing public opinion. After all, "tortured, confused and tormented"—and prurience about the sex lives of the stars—sells books.
One of the salient features of Clift's Hollywood career is that although he was in high demand, he bucked the system by never signing a studio contract. He knew what that would have meant. He preferred his independence so that he could turn down roles he believed not right for him, and he would be able to negotiate a say not only in what parts he chose to accept (17 roles in 18 years of filmmaking), but in the choice of director and influence on the script. In several of his films he virtually directed himself. In addition, he also knew that the studio would have insisted that he marry for public respectability, and he preferred his unencumbered sexual freedom.
The main objective of the film is to ask modern audiences to put aside the standard, dated amateur psychologizing about Monty, and to focus on the actor's meticulous dedication to his craft and art. The filmmakers ask us what his life was allowed to mean.
What makes the Clift-Demmon project so fascinating is that from a very early time, Brooks, and Monty himself, as well as their parents, exhibited an unusual habit of amassing a vast archive of home movies, recorded phone conversations on reel-to-reel tape, newspaper clippings, scrapbooks and memorabilia that form the substratum of the never before explored personal lives of this family that clearly believed they were very special human beings. Personally, I have never heard of a family that self-documented so richly in these ways, especially considering the era, long before the advent of computer and digital technology. This is a side of the actor that his several sensationalist biographers never cared to delve into, and also to which they did not have access.
Clift and Demmon also draw on interviews with family and loved ones, professional colleagues, friends and lovers of the actor, and at least one of his biographers (Patricia Bosworth). Aside from family members these include Jack Larson, Judy Balaban, Robert Osborne, Tucker Tooley, Vincent Newman, Michael Easton, Mollie Gregory, and Lorenzo James (whose voice we hear, he having declined to appear on screen).
For Robert Clift, making this film gave him the opportunity to "dig into the story behind the story. In the process, I hope that a more expansive view of my uncle's life emerges, one that is truer to his powerful sense of integrity, creativity and intelligence. I feel like that's a valuable thing, not just for my family, but for anybody who is looking for that kind of example."
Making the documentary, Clift reflects, "depended on a particular type of collaboration—one with enough intimacy to trudge through decades of family baggage and enough distance to discover how that baggage connects to broader stories of my uncle's memory in popular culture. Directing this film with my wife Hillary allowed that to happen. It could not have been made with anyone else."
The filmmakers are accomplished in their own right; perhaps it could be said that their previous work has served as prelude to this astounding achievement. Robert Clift, Ph.D., is a documentarian and cinema studies scholar. He has produced and directed three documentaries, including two nationally broadcast PBS films, Blacking Up: Hip-Hop's Remix of Race and Identity (2010) and Stealing Home: The Case of Contemporary Cuban Baseball (2001). He is an assistant professor of film and media studies at the University of Pittsburgh, where he also serves as director of the Film and Media Production Track.
Hillary Demmon is a Pittsburgh-based documentarian who directed and edited Road Comics: Big Work on Small Stages (2012). In addition to documentary feature work, she is passionate about advocacy and has partnered with labor unions to make films addressing human rights and worker justice. She has taught digital storytelling and media production at Georgetown University and Southern Oregon University.
One of Hollywood's underappreciated legends has been given his due. And a massive, heretofore unknown audio and video archive of one of the 20th century's great film artists has come to light. I hope it eventually lands in an institution that will protect it assiduously for future researchers.
This stunning documentary is a treasure trove of cinematic imagery of a uniquely beautiful, talented man—and a tribute to what can be done with home movies! So many families have these unwieldy collections of photos, film, video, personal journals, and now increasingly a record of internet presence, that no one has any clue what to do with. What if the family pulled together the funding for the skilled and insightful media artist among them to devote a couple of years toward making something lasting and meaningful about their family history? Is this a movement waiting to be born?
Making Montgomery Clift receives its Los Angeles Film Festival world premiere screening on Sun., Sept. 23 at 8:30 pm at the Arclight Hollywood.
Making Montgomery Clift
Documentary
Directed, produced & executive produced by Robert Clift & Hillary Demmon
Co-executive produced by Gerald Herman
Cinematography by Robert Clift
Edited by Hillary Demmon
2018, 88 minutes