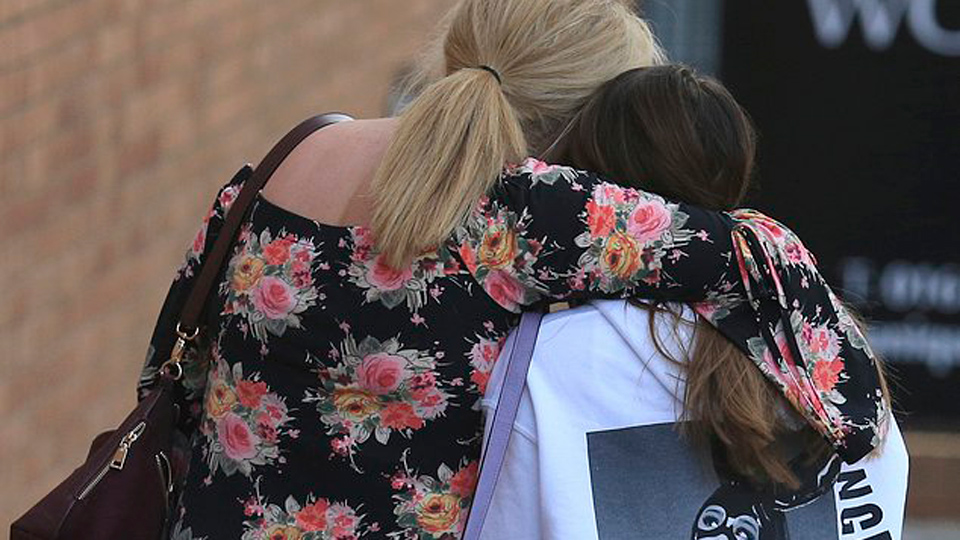 MANCHESTER, England – Investigators hunted Tuesday for possible accomplices of the suicide bomber who attacked an Ariana Grande concert in Manchester yesterday, killing 22 people and sparking a stampede of young concertgoers, some still wearing the American pop star's trademark kitten ears and holding pink balloons.
The Islamic State group claimed responsibility for the Monday night carnage, but the top American intelligence official said the claim could not be verified. British police raided two sites in the northern English city, setting off a controlled explosion in one, and arrested a 23-year-old man in a third location there.
Two U.S. officials told The Associated Press that British authorities have identified the suspect as Salman Abedi. A European security official told the AP he was British. All three spoke on condition of anonymity because the investigation was ongoing.
Islamic State's claim of responsibility echoed others the group has made for attacks in the West but with vague details that left open the possibility it was an opportunistic attempt at propaganda.
The attack sparked a nightlong search for loved-ones – parents for the children they had accompanied or had been waiting to pick up, and friends for each other after groups were scattered by the blast. Twitter and Facebook lit up with heartbreaking appeals for the missing.
As police shut down public transport, Manchester residents opened their hearts. Taxis offered to give stranded people free rides home while some residents opened their homes to provide lodging. Twitter users circulated the MissinginManchester hashtag to help people looking for family members and friends.
Grande, who was not injured in the blast, tweeted: "broken. from the bottom of my heart, i am so so sorry. i don't have words."
Harun Khan, the secretary general of the Muslim Council of Britain, has joined the condemnations of the Manchester attack. In a statement, Khan says: "This is horrific, this is criminal. May the perpetrators face the full weight of justice both in this life and the next." He adds: "I urge all those in the region and around the country to pool together to support those affected."
Pope Francis has expressed profound dismay over the "barbaric" attack at a concert in Manchester, England. A condolence telegram sent in his name says he was "mindful in a particular way" of the many children and young people who perished, as well as their grieving families. He prayed for "God's blessings of peace, healing and strength" upon Britain. The telegram said Francis expressed "heartfelt solidarity with all those affected by this senseless act of violence" and commended the "generous efforts" of emergency and security personnel.
In targeting Manchester, the attacker struck at one of Britain's cultural hearts. The once gritty industrial city, with London and Liverpool, has been one of the main cultural influences on modern Britain, with its iconic Manchester United football team, its rival City and chart-toppers Oasis, The Smiths and other globally famous bands. Oasis singer Liam Gallagher tweeted that he is "in total shock and absolutely devastated."
Former Manchester United soccer star David Beckham posted on Facebook: "As a father and a human what has happened truly saddens me. My thoughts are with all of those that have been affected by this tragedy."
Peter Hook of Manchester bands New Order and Joy Division tweeted that his daughter "made it home safe" from the Ariana Grande concert and added: My heart goes out to all parents & those involved. Manchester stay strong."
The U.N. Security Council has condemned "the atrocious terrorist attack" in Manchester "perpetrated against young innocent people." Uruguay's U.N. Ambassador Elbio Rosselli, the current council president, delivered the condemnation at the start of a meeting Tuesday asked for a moment of silence. The 15 council members and diplomats in the chamber of the U.N.'s most powerful body then stood in silent tribute to the victims.
U.N. Secretary-General Antonio Guterres also strongly condemned "the horrific terrorist attack in Manchester" and called for those responsible "for this unjustifiable violence" to be brought to justice, U.N. spokesman Stephane Dujarric said.
There is concern that this latest terrorist attack will be used by right wingers in Britain, Europe and the U.S. to justify anti-democratic and xenophobic attacks on the rights of Muslims, immigrants and refugees.
Progressives almost unanimously are condemning the attack as action that furthers the goals of those who seek to undermine any chance to achieve peace and justice in the Middle East, things that can only come about if autocratic dictators on the one hand and right wing fundamentalists on the other are replaced by progressive, non sectarian and democratic governments dedicated to both equality and economic justice.
Barbara Russum contributed to this article.