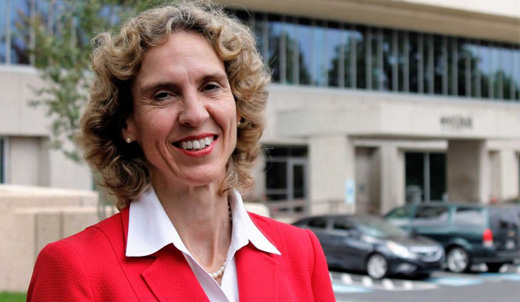 WASHINGTON – Local and state elections held this past Tuesday show a nation divided.
However, the American people as a whole can take hope from the fact that right wingers across the U.S. are facing stronger and stronger challenges. Many were defeated Tuesday.
For the time being, though, it's not surprising that jurisdictions most tightly under the thumb of right wing, pro-billionaire politicians are the same areas that are suffering most from the pro-billionaire policies controlling our nation.
Large numbers of people feel so hopeless, they did not vote Tuesday.
Kentucky: tea partiers win due to low voter turnout
In Kentucky, only 30 percent of registered voters went to the polls. However, tea partiers showed up in large numbers and elected Matt Bevin, a far right millionaire investment manager who self-financed his gubernatorial campaign.
Democrats stayed away from the polls because their candidate was lackluster. Republicans shunned the voting because most did not support Bevin, who had won his party's nomination by just 83 votes in a three-way race.
However, Bevin had the support of Sen. Mitch McConnell, senate majority leader, because he parroted many of McConnell's pitches.
For example, Bevin has promised to close down KyNect, the state's Obamacare insurance exchange. He has also vowed to stop the expansion of Medicaid and cut funding for early childhood education.
Bevin also rode on the homophobic coattails of Kim Davis, the Kentucky county clerk who famously refused to issue marriage licenses to same sex couples.
Gay rights set back in Houston
Homophobia also raised its ugly head in Houston, where voters repealed a city council measure barring discrimination based on a number of factors, including sexual orientation and gender identity. Proponents of the repeal ran a fear-mongering campaign saying that allowing transgender women in bathrooms could lead to attacks by sexual predators on women and girls.
On the other hand, Salt Lake City, Utah – of all places – elected its first openly gay mayor, Jackie Biskupski, who had previously served in the Utah state Legislature.
Meanwhile, in Virginia, Republicans were able to keep control of the state senate by hawking their version of gun-owning rights. Democratic candidates had courageously supported universal background checks and other gun law reforms.
Voters approve public campaign financing
On the bright side, voters in three jurisdictions across the country passed initiatives aimed at putting more democracy into the way candidates are elected:
And Maine voters passed a law beefing up their state's public campaign financing system to make it a more effective alternative to big money-funded campaigns. And Seattle passed a law that allows citizens to have vouchers that they then give to candidates.
Moreover, in Ohio, voters overwhelmingly passed a referendum to curtail partisan gerrymandering of state legislative districts. Similar proposals were rejected in 2005 and 2012, but by now it has become clear to Ohio voters that gerrymandering has created districts in which rightist candidates have no competition. Supporters of the measure are now pushing for a similar referendum next year on congressional district boundaries.
Also in Ohio, voters rejected a ballot initiative to legalize the recreational use of marijuana, but not for the reason such measures have been rejected elsewhere. The Ohio initiative as written would have created a marijuana monopoly. It called for giving wealthy investors exclusive rights to growing commercial marijuana. In fact many advocates of legalizing marijuana ended up opposing the referendum.
Legislative shenanigans in Mississippi and Tacoma, Washington
Both in the state of Mississippi and in the city of Tacoma, Washington, lawmakers adopted measures to water down popular ballot initiatives and confuse voters.
In Mississippi, when it became clear that voters would succeed in putting Initiative 42 on the ballot, the State Legislature came up with Initiative 42A.
Initiative 42 would have amended the state constitution to require that all schools be fully funded. It aimed to reverse the state's practice of underfunding public schools, which mostly serve African American students and throwing money into "public charter schools," where students are mostly white.
The Legislature's Initiative 42A in principle called for fully funding schools but left final decisions up to lawmakers.
After a massive campaign by lawmakers to confuse voters, Initiative 42A passed.
In Tacoma, Washington when Initiative No. 1, was certified for the ballot, the city council voted to put Initiative 1B on the ballot as well. Initiative 1 would have raised the minimum wage in the city to $15 an hour. 1B called for the wage to go up in steps until it reached $12 an hour in 2018.
With 1B on the ballot, voters had to concentrate on figuring out exactly what the referendum meant. They were asked "should either [1 or 1B] be enacted into law?" Even if they answered "no" to the first question they were encouraged to vote for either 1 or 1B. The result: the minimum wage will be slowly raised to $12 an hour.
North Carolina, Indiana and Colorado voters defeat right wingers
Voters fought back in three states that in recent years have more and more come under the control of right wingers:
Democrat Jennifer Roberts trounced the incumbent Republican to become the next mayor of Charlotte, North Carolina.
In Indiana, for the first time since 1970, Democrats now hold a majority on the council of the Unigov, which controls the governing of Indianapolis and surrounding counties.
Democrats also defeated right wing Republicans in mayoral races across Indiana.
In Jefferson County, Colorado. – where statewide races are often decided – three right wing school board members were recalled despite being backed the Koch brothers.
Republicans rebuffed in Pennsylvania and New Jersey
Democrats won the three open seats on Pennsylvania's Supreme Court. The impact could be great on matters ranging from voter identification laws to gun control to the drawing of legislative districts.
Meanwhile in New Jersey, voters ousted three Republican members of the State Assembly in a clear rebuke of governor and Republican presidential hopeful Chris Christie.
Progressive activists win
For many years, Senator Bernie Sanders, I.-Vt., and a few others, have alone been the exceptions to the general rule that in the U.S., candidates who identify themselves as socialists or anti-corporate activists are sure to lose.
But times are changing. The ranks of "exceptions" are growing.
For example, Seattle City Councilmember Kshama Sawant, who identifies herself as a socialist, was re-elected even though opponents spent a lot of money trying to defeat her.
As a councilmember, Sawant led the successful fight to raise the minimum wage in Seattle to $15 an hour. Now she says she'll turn her attention to rent control.
Furthermore, the Working Families party, through its Pipeline Project has been recruiting, training and supporting progressive candidates for local elections throughout New York state.
Tuesday, this effort paid off, big time.
Out the 111 Pipeline Project candidates, 71 won their elections.
This shows that with concerted efforts, progressive, activist candidates can win.
And across America community activists are, indeed, launching major efforts to assure that pro-worker candidates defeat politicians who are bought and paid for by the corporations.
Meanwhile, political observers and commentators from coast to coast are asking what the results of Tuesday's voting means for the presidential election coming next year.
Given the volatility of the U.S. economy and of American politics, the answer is: probably not much.
Photo: Jennifer Roberts, the Democrat who beat the Republican for mayor of Charlotte, North Carolina. | Skip Foreman/AP