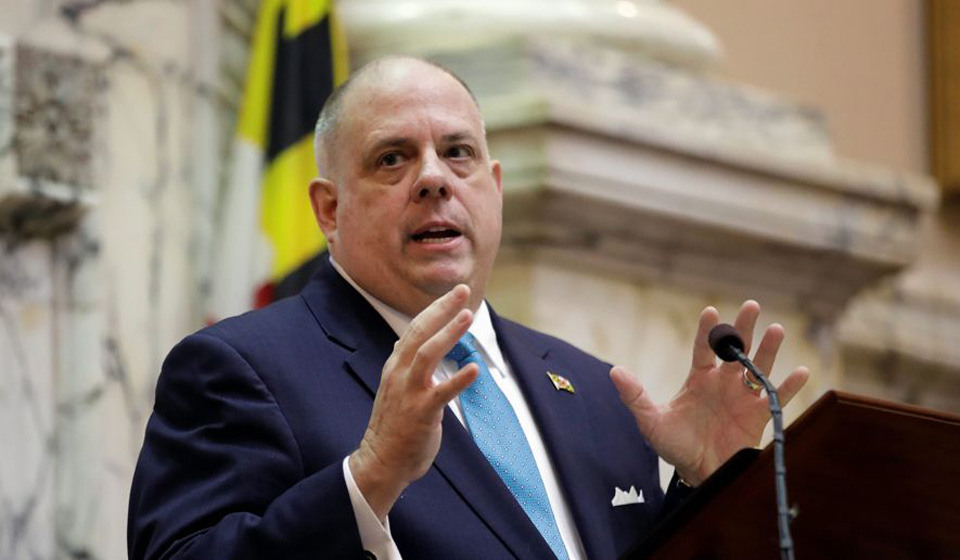 ANNAPOLIS, Md. (PAI) — Saying it cost businesses too much, Gov. Larry Hogan, R-Md., vetoed the state legislature's paid sick and family leave bill on May 25. The heavily Democratic legislature may override his veto early next year.
Hogan promptly tried to make up for his veto of the bill, HB1, by issuing three executive orders extending lesser amounts of paid leave to specific groups of workers, but paid leave will be a hot topic when he seeks re-election in 2018. Both Democratic hopefuls for governor criticized Hogan's move, while right wing business groups applauded it.
Hogan is the first GOP governor this year to veto a paid sick leave bill. A columnist for The Las Vegas Review-Journal says Gov. Brian Sandoval, R-Nev., will soon become the second. Sandoval will also veto four other measures, including a prevailing wage bill and one that expands collective bargaining rights for state workers, the paper said.
Meanwhile, Arizona will, as a result of a successful referendum vote last November, soon become the sixth state to implement paid sick and family leave, joining California, New Jersey, Rhode Island and New York. State agencies are writing regulations there to put the new law into effect, after courts in May rejected a right wing challenge to the referendum result.
After union and community lobbying, some 30 cities, including Chicago, New York, Los Angeles and the Twin Cities, have also passed paid sick and family leave ordinances. Bowing to business and the right wing, the GOP-run Minnesota legislature passed a "pre-emption" bill yanking the rights of cities to enact labor ordinances, and made it retroactive, to nullify the Minneapolis and St. Paul ordinances. But Gov. Mark Dayton, DFL-Minn., vetoed pre-emption.
With lobbying from women's and labor groups, led by the National Partnership for Women and Families and state and local labor federations, the states and cities are acting because Congress isn't. Capitol Hill's ruling Republicans have refused to even hold hearings on a federal paid sick and family leave law for more than a decade.
Debra Ness, NPWF's executive director, said the fight would continue. So did the Working Matters Coalition, the 160-group organization that led the paid leave campaign in Maryland. The state AFL-CIO and other unions are also involved. The coalition posted an online petition to get Marylanders to convince state lawmakers to override Hogan.
Working Matters called Hogan's decision "heartless," adding "the victims are Maryland parents and children." Its petition is at www.earnedsickdaysmd.org.
Hogan's veto "shows he's badly out of touch with the people he was elected to serve," Ness said. "Some 750,000 people in Maryland cannot earn a single paid sick day, including half of Marylanders who are paid less than $35,000 a year. The Healthy Working Families Act would help change that by providing much-needed financial stability to these workers, and keeping people from having to choose between their jobs and their health when they or a loved one are sick or need care."