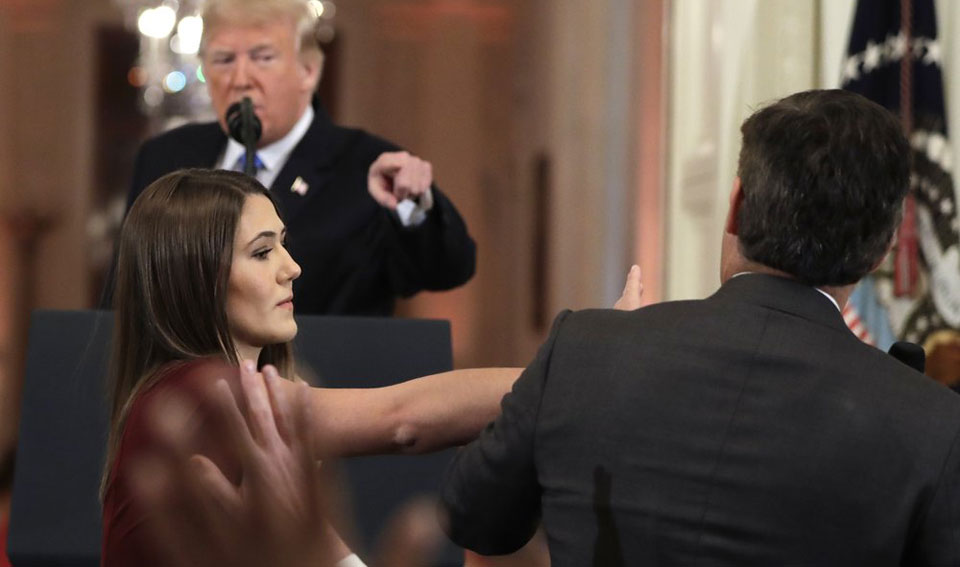 WASHINGTON—In a situation rife with irony – given Jeff Sessions's past record on voting rights, voter suppression and against workers' rights – citizen groups called mass protests for 5 p.m. local time, coast to coast, on Nov. 8 against President Donald Trump's arbitrary firing of Sessions, his Attorney General. They said it's a Trump attempt to derail or cover up Special Counsel Robert Mueller's investigation of criminal activity by Trump and his associates in the 2016 presidential campaign.
Protest locations can be found at several websites. The main one is  www.trumpisnotabovethelaw.org/event/mueller-firing-rapid-response/search.
Trump fired Sessions after the president conducted an unhinged post-election press conference, without mentioning the Sessions decision.
There, Trump railed at reporters and said the GOP won the 2018 mid-term election when it obviously did not. He called the National Public Radio correspondent "a racist" when she asked whether his campaign trail rhetoric set the stage for targeted white nationalist violence against Jews, Democrats, and African-Americans in the last few pre-election weeks.
And Trump ended the confab by revoking the credentials of Cable News Network correspondent Jim Acosta, even as a White House intern tried to physically wrestle the microphone away from Acosta, who was asking a question. Acosta was escorted out and also barred from the White House grounds.
"We are in the process of putting together a petition and a coalition to fight for Jim Acosta's credentials," News Guild-CWA President Bernie Lunzer replied to a request from People's World.  "Sadly, we are not surprised by this president anymore," added Lunzer. "We all have to fight to preserve press freedom at every level."
Trump fired Sessions in a written statement after the press conference and told chief of staff John Kelly to notify him. The firing set off the protests by the Trump Is Not Above the Law coalition.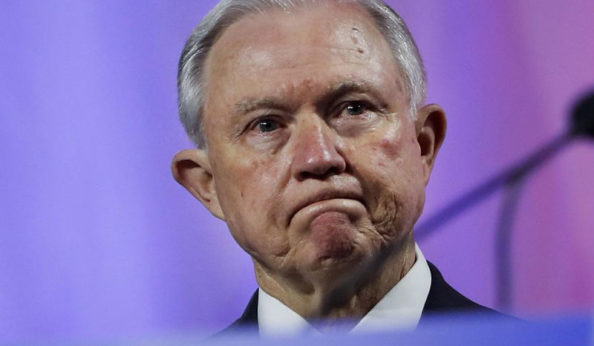 And it led Rep. Jerrold Nadler, D-N.Y., to promise the House Judiciary Committee would probe the firing and the collusion when he takes the panel's gavel on Jan. 3.  Mueller is under Justice Department control. The Independent Prosecutor Law, passed in the wake of Watergate 44 years ago, lapsed in 1999.
The activists aren't waiting for Nadler or the new Democratic-run House. "Donald Trump has installed a crony to oversee the special counsel's investigation of himself, crossing a red line set to protect the investigation," the coalition said, issuing its call to action.
"By replacing Rod Rosenstein with just-named Acting Attorney General Matt Whitaker as special counsel Robert Mueller's boss on the investigation, Trump undercut the independence of the investigation. Whitaker has publicly outlined strategies to stifle the investigation and cannot be allowed to remain in charge of it."
"The Nobody Is Above The Law network demands Whitaker immediately commit not to assume supervision of the investigation. Our hundreds of response events are being launched to demonstrate the public demand for action to correct this injustice."
Daily Kos mobilization coordinator Monique Teal called Whitaker, who was Sessions' chief of staff, but installed there by the White House, a "Trump crony." She added:  "Whitaker has publicly criticized Mueller and the Russia investigation — even going so far as to call Mueller's team a 'lynch mob' and outlining strategies to curb the investigation."
"It's clear Whitaker has no interest in overseeing the investigation in a way that is fair, impartial, and follows the rule of law. By naming him as special counsel Mueller's boss, Trump has undercut the independence of the investigation and may have triggered a constitutional crisis," Teal said. Links to the events are also on Daily Kos's website, as well as Credo Action's.
"Mueller's investigation produced indictments or guilty pleas from 32 people, including four former Trump advisers," such as ex-Trump 2016 campaign chairman Paul Manafort. "Earlier this week, reports emerged that White House officials were concerned Mueller was on the verge of indicting Donald Trump Jr. That's why Trump wants his stooge to step-in," Credo said. "This is a direct assault on the rule of law."
"Whitaker wrote in a CNN op-ed last year 'It is time for Rosenstein to order Mueller to limit the scope of his investigation,'" the Progressive Change Campaign Committee added. "Whittaker will now have the power to do exactly that." Deputy Attorney General Rod Rosenstein, whom Trump passed over in favor of Whitaker, is in charge of Mueller's probe – and defends it.
"What happens next will have a profound impact on our democracy," PCCC added (their emphasis). The demonstrations must show "the public demands Whitaker immediately commit not to assume supervision of the investigation, and that this injustice be corrected."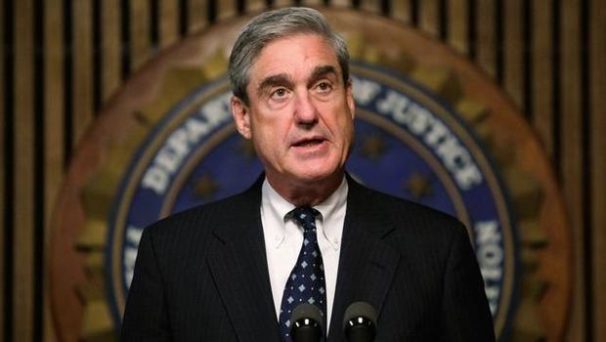 "As Attorney General, Jeff Sessions pursued a loathsome agenda of shredding civil rights and advancing the Trump Administration's hostile and discriminatory policies," said Alliance for Justice President Nan Aron, referring to the former Alabama senator's right-wing record. "Despite his efforts to portray himself as a champion of civil rights during his confirmation hearings, his short tenure showed us exactly who he is. His departure is not unwelcome."
"At the same time, we are deeply concerned about the possible actions of the now-Acting Attorney General, Matt Whitaker, with regard to the investigation led by Robert Mueller. Whitaker is on record as a critic of the investigation, and his past statements show he is predisposed to seriously jeopardize it, which would plunge us into a constitutional crisis. Because he has already shown such hostility to the investigation, Whitaker must recuse himself from any oversight of it."