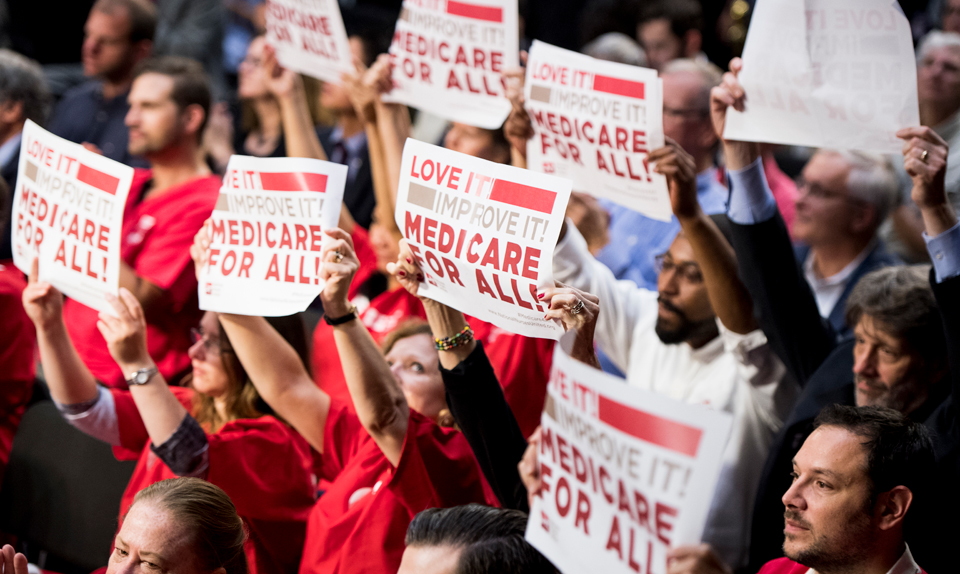 MINNEAPOLIS—"We have never seen so much support for universal healthcare like we do now!" That was the message delivered as several hundred healthcare activists—representing organized labor, workers' centers', non-profits, and health organizations—gathered in Minneapolis, Minnesota for the Twin Cities Single-Payer Strategy Conference from June 22-24.
Spearheaded by Healthcare Now and Labor Campaign for Single-Payer Healthcare, the three-day conference focused on developing and improving grassroots strategy to push for universal healthcare as a Republican Congress and the Trump administration continue to undermine existing healthcare programs for working people.
Rep. Keith Ellison, D-Minn., conference keynote speaker and Deputy Chair of the Democratic National Committee, recently took over lead sponsorship of the Expanded and Improved Medicare for All Act after Congressman John Conyers's resignation.
Under the House of Representatives' single-payer legislation (H.R. 676):
– Everyone would receive comprehensive healthcare coverage;
– Care would be based on need, not on ability to pay;
– Employers would no longer be responsible for health care costs and coverage decisions;
– Health costs would be reduced by 24 percent, saving $829 billion in the first year by cutting administrative waste and allowing negotiation of prescription drugs; and
– There would be health cost savings for 95 percent of the population.
Currently, 137 House Democrats support Medicare for All legislation.
According to the U.N.'s Human Development Index (measuring "development" based on GDP, GNP, per capita income, and standards of living), the United States is the only "very highly developed country" that does not have universal healthcare out of over 50 nations.
To learn more about the campaign for universal healthcare visit: www.healthcare-now.org
Video highlights of the weekend are below.
Videos: Al Neal/PW