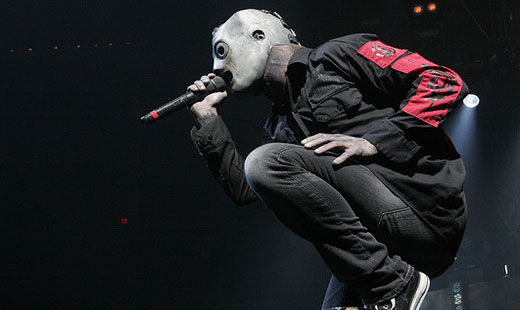 With the critical 2012 presidential election coming up, the music genre of metal is getting political. Musicians like GWAR and Marilyn Manson have supported President Obama, while those on the other side of politics, like Megadeth frontman Dave Mustaine, have made a number of outrageous, right-wing comments. Sadly, it is the latter, not the former, that have been a big news item as of late. In response, musicians have reached out to declare that this music offers so much more than what is visible on the surface.
Artists have noted that metal provides a real community feeling. "There is a tribal spirit that comes with it," said Slipknot frontman Corey Taylor. "When I was growing up, I found people to whom it didn't matter who I was – just the fact that I was a metal fan. The thing about metal fans is we're all so opinionated and severe in our personalities," he admitted, but there's also a real form of acceptance and equality taking place within the fandom that should translate to other areas of life, as well.
"We're very accepting. Perfect example: We all knew that [Judas Priest singer] Rob Halford was gay for years." And it's funny, he says, "because metal is a genre" that was once accused of being homophobic, but now, that's not the case. "Stereotypes are ridiculous. Here's a man who comes out, and the band is bigger than ever."
The LGBT movement is an important talking point in metal as of late. Greg Puciato, frontman of The Dillinger Escape Plan, said, "Proper education and cultural exposure" were keys to overcoming prejudice toward gays and lesbians. "Understanding of homosexuality is one of the largest humanist issues of our time. Let me throw in how proud we are as a band that our fans are accepting, tolerant, and progressive." And speaking directly to the LGBT community, he remarked, "Feeling ostracized may sting at times, but the truth is, you're a forward person in a primitive time. Being ahead of the pack? That's called being a leader. Embrace it."
Otep Shamaya, poet and frontwoman of Otep, is a lesbian, and noted she was aggressive about getting the message of equality out into the world. Metal, she said, is a perfect forum for that. "I needed a sonic landscape that was just as aggressive as I am. Bands like Slayer and Slipknot, hearing those bands, there was something phenomenal about the way they communicated their messages."
And, she continued, "The more exposure people get to any community, I think that's good."
When it comes to pushing key issues, it also helps that metal has a number of high-profile fans, including comedian Brian Posehn, pop musician Lady Gaga, and actors like Jim Carrey, Nicolas Cage, William Shatner, and Megan Fox.
In addition, music writer Todd Matthy underscored metal's relevance in the political world: "Do political messages have a place in metal?" he asked. "Absolutely. I think it's great that musicians share their stance on issues that are important to them with their fans. It humanizes them."
Taylor described how such a level of acceptance is the driving factor behind metal's appeal: "It's the last real rebellious spirit in music. People can talk about punk all they want, but after new wave put that down, metal became the [new] voice of the disenfranchised" who want to make a difference.
Photo: Slipknot vocalist Corey Taylor (pictured) has noted that behind metal's image lies a real sense of community and equality. karri_wells/Flickr