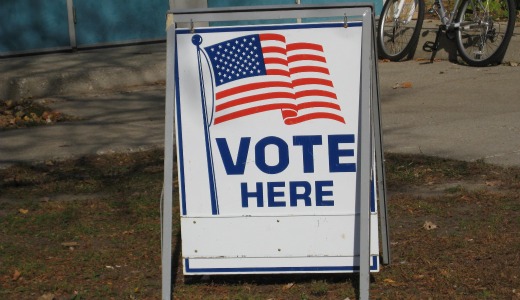 DETROIT – On Nov. 2, like their counterparts in other Midwestern states, Michigan Republicans reversed gains made by Democrats just two years ago.
Republicans will now hold the governor, secretary of state and attorney general offices and control both houses of the state legislature. At least three tea party backed candidates were elected to the U.S. House, making the composition of Michigan's delegation six Democrats and nine Republicans.
Also damaging is the victory of two Republican state supreme court justices, tipping the balance on the court to a four-to-three Republican advantage. Such a balance in the past has favored insurance company and business interests at the expense of workers and poor people.
The Census count is sure to show a decline in Michigan's population, leading to the loss of a congressional seat for the state. The Republican control of all branches of state government insures they will shoehorn the largest number of Democratic-leaning voters into the fewest possible districts, in order to eliminate a reliably Democratic congressional seat.
Low voter turnout was a factor in Tuesday's results here. Statewide, only 3.2 million, 44 percent, of 7.3 million registered voters cast ballots in the governor's race, far below the 3.8 million that had been predicted. Elections officials said turnout appeared to be trending downward particularly in precincts that are traditionally heavily Democratic. Those include Detroit, whose turnout was near 30 percent, and the second largest city, Grand Rapids, with a reported turnout of 39 percent.
With unemployment remaining in double-digit figures, it was clear that jobs and the economy were going to be huge factors in the state's races. Who would get blamed for the deep economic slump might determine who won.
Unfortunately, too many blamed term-limited Democratic Gov. Jennifer Granholm and the Democratic Party.
United Auto Workers President Bob King attempted to set the record straight. Speaking recently at General Motors' Lansing Grand River plant, he said 10,000 UAW jobs and 50,000 to 100,000 auto-related jobs had been saved by government intervention, and he thanked President Obama, Gov. Granholm and Democrats in Congress. But his message did not register widely enough.
Not all election results in the state were negative, though.
Of special note is the victory of first-term incumbent Rep. Gary Peters, who in 2008 was the first Democrat to be elected from suburban Oakland County since the 1900s. This time he fought off a fierce challenge to defeat tea party backed "Rocky" Raczkowski.
Royal Oak voters soundly defeated proposals to privatize public places. By 90-percent-plus margins, they approved ordinances to keep two golf courses and another large area in public hands and out of the grip of private developers.
Also showing the importance of a well organized grassroots door-to-door campaign was the tax millage vote in Beverly Hills. By a margin of 60 percent to 40 percent, voters showed they understood the importance of taxes to pay for public services, by approving a charter amendment to increase the millage for public safety, libraries and other operations.
Labor activists here say they have lived to fight another day, and fight they will. Meanwhile, leaders in the health care movement are laying plans to protect the newly won health care reforms that will be targeted for attack by the GOP.
Photo: PW/John Rummel