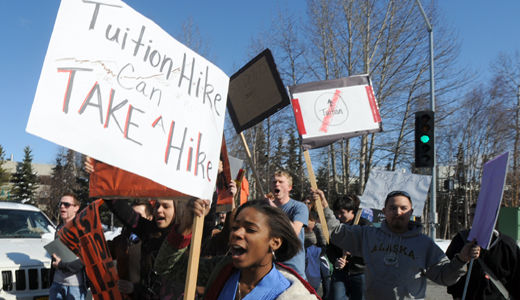 A new study released this week finds that as the economy struggles to recover, and jobs slowly return, there will be a growing disconnect between the types of jobs employers need to fill and number of Americans who have the education and training to fill those jobs.
The report, Help Wanted: Projecting Jobs and Education Requirements Through 2018, by the Georgetown University Center on Education and the Workforce, notes that by 2018, 63 percent of all jobs will require at least some postsecondary education.
The U.S. is on a collision course with the future, authors say. Employers will need 22 million new workers with postsecondary degrees – and the report shows that we will fall short by three million workers without a dramatic change in course. The data translates into a deficit of 300,000 college graduates every year between now and 2018.
"America needs more workers with college degrees, certificates and industry certifications," said Anthony P. Carnevale, one of the authors of the report. "If we don't address this need now, millions of jobs could go offshore."
At a time when every job is precious, a major shortfall will add to lost economic opportunity for millions of American workers, notes the report.
Our grandparents' economy, which promised well-paying jobs for anyone who graduated high school, is fading and will soon be altogether gone, says the study. Over the past three decades higher education has become a virtual must for an emerging workforce.
Ultimately high school graduates and dropouts will find themselves left behind in the coming decade as employers demand for college degrees continues to surge.
It will take until 2015 for job creation to catch up to where it would have been before the massive recession losses. In 2018, America will need more college-educated workers than it will have.
A college education and training also determines access to the middle class and over the next five years as the economy gets back on track, 60 million Americans are at risk of being locked out. Those that don't have degrees will end up in predominantly low-wage jobs that require high school diplomas or less.
"The bottom line is: we are under-investing in education," said Randi Weingarten, president of the American Federation of Teachers in a statement. "This report shows that the demand for well-educated Americans isn't being met by our current investments."
Gregory Cendana, president of the United States Student Association in a statement said, "The threat of continued divestment from higher education presents one of the greatest social and economic challenges to our generation." He continued, "Young people must mobilize to advocate for local, state, and federal policies that invest in college education and workforce development."
The Obama administration has come up with an additional $36 billion for spending on Pell grants in its reform of the higher education financing system. However this leaves $122 billion outstanding, which would have to come from state and local budgets.
Authors note, "We recognize, in the current budget climate, that it will be difficult for states to come up with their share. Ultimately, federal and state governments will need to engage postsecondary institutions as partners in finding ways to pay for achieving this goal. Together they must develop reforms that result in both cost-efficient and quality postsecondary education and training programs."
In conclusion the failure to achieve the mix of funding and reform required by the goals of the Obama administration will not only leave more and more Americans behind – it will damage the nation's economic future, says the report.
"And that, quite simply, is something we cannot afford," authors say. Read the entire report right here.
Photo: University of Alaska Anchorage students march across campus protesting a proposed tuition increase, April 15. "We have to find a better solution," said student body president Michaela Hernandez. "Students simply cannot afford it." Erik Hill/ The Anchorage Daily News/AP