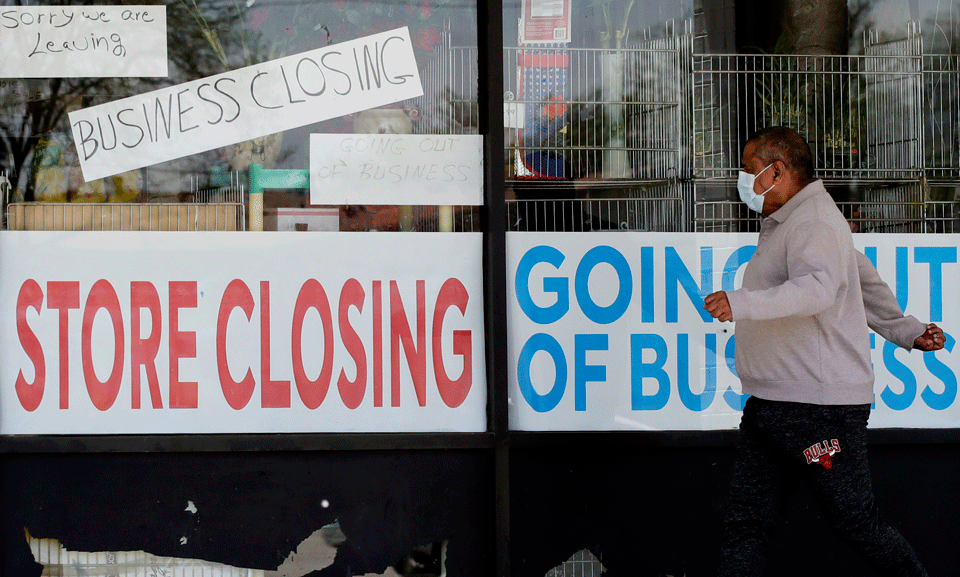 The current federal-state unemployment insurance (UI) system in the United States was a disaster waiting to happen. And when COVID-19 forced large parts of the economy to shut down in recent months, the disaster proved to be even worse than feared. With the number of newly unemployed people now officially passing 40 million (with millions more uncounted), the largely state-run systems proved inadequate, unfair, and outdated. We've all heard the stories of people who have waited weeks to even being able to apply, of those who were denied benefits, and those who have never heard from their state UI system after applying.
Even with the benefits made available through the CARES Act, millions continue to suffer because the system is not meeting their needs. And no one knows how long this emergency will last. Granted that the number of UI claims was unprecedented in history and any system would've been sorely tested, the fact is that the current set-up failed miserably.
Every state has a different unemployment insurance program, some with computer operating systems that are decades old. Eligibility rules and weekly benefit rates vary widely across the country. In Mississippi, the weekly benefit is $235; while in Massachusetts the basic rate is $823, which with a Dependency Allowance (that adds a higher rate based on children dependents) possibly reaching $1,220.  Why for example, is the basic rate in Connecticut $649, while in neighboring New York it is $504?
Add in the fact that now, after the huge expenditures recently undertaken, many state systems are in dire financial straits. The current system is simply unsustainable.
The Unemployment Insurance system was originally enacted in 1935 as part of the Social Security Act. Prior to that time, the unemployed had to depend on private charity, or in some jurisdictions after the beginning of the Depression, on the states, like Wisconsin, Ohio, or New York.
When a national plan was under discussion, a number of proposals were presented, one of which was to have been a federally-run and administered system, much like Social Security (and later Medicare). In the bargaining to get the bill passed, a plan emerged to set up a joint program funded by both the federal and state governments. And that has been, with amendments and some changes over the years, the system we have now. But times have changed.
Arguments that were made in the 1930s are still true today. As one author noted in a 1937 booklet from the Social Security Board, "It would have given uniformity of protection to all employees in the United States exposed to the same risks of unemployment and an easy and readily available way of handling the problem of interstate employees, a problem impossible of solution by individual State action alone and difficult even in a Federal-State system."
It is now time to reform the Unemployment Insurance system in the United States. Much like Social Security or Medicare, we need a unified, uniform system across the country. Such a system would standardize eligibility and benefits. Much like the minimum wage, there would be a basic national benefit rate, one that could be added to so as to take into account the varied costs of living in different states. The system would benefit from the financial resources of the federal government. The improvements in record-keeping, statistical analysis, and other factors would be significant. Overall, administrative costs would be greatly streamlined.
Not only would benefits be more easily available, such an arrangement would centralize the focus of those activists who seek to make the system even better; it would be easier to make improvements. Benefits could be extended to first-time job seekers, the length of eligibility would be extended when necessary, and workers could have seats on the board of a National Unemployment Insurance Administration.
Unemployment under capitalism can happen to anyone. It is only fair to have the most humane and fair system in place to help those who find themselves in such a situation.