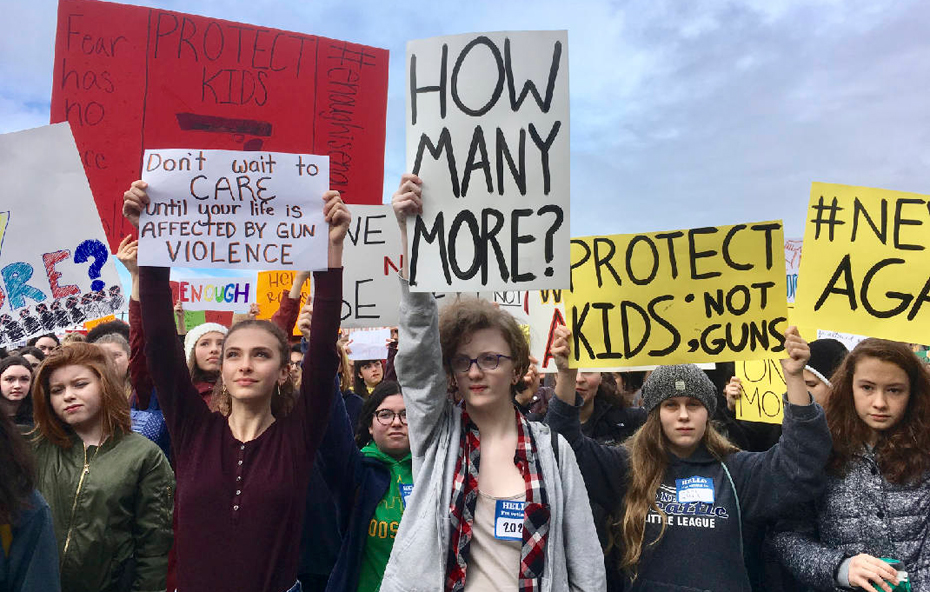 Students are leading massive protests this weekend in Washington D.C. and in cities across the country. The movement they are leading, which mushroomed after the recent school shooting in Parkland, Fl. Is turning out to be the one of the most massive protests in U.S. history.
National Nurses United (NNU) was only one of many unions that welcomed this weekend's marches. Nurses are joining the marches in Parkland and Sarasota, Fl.,, Washington D.C., Austin, Houston, and San Antonio, Tex., Sacramento, Los Angeles, and San Francisco, Calif.
"The activist students deserve the nation's thanks for demanding policy makers finally pass needed reforms as well as stimulating a national dialogue on what steps we should, as a nation, take to protect our children, our families, and all of our people from what is clearly a preventable form of violence," said NNU Co-President Jean Ross, RN earlier this month.
"We must take gun violence as seriously as any public health crisis that affects patients, their families, and all of our communities," said NNU Executive Director Bonnie Castillo, RN.
Gun violence is a leading cause of premature death in the U.S., the American Public Health Association notes. Guns kill more than 38,000 people and cause nearly 85,000 injuries each year. Gun-associated homicides are the second leading cause of death for young people aged 15 to 24.
In addition to the mass shootings, and school shootings, as in Parkland, that garner particular public concern, other forms of gun violence, from suicides, to accidents involving children, to police shootings of unarmed civilians, have long-term consequences for families, communities and the fabric of our society.
California police shooting reminder of need for reform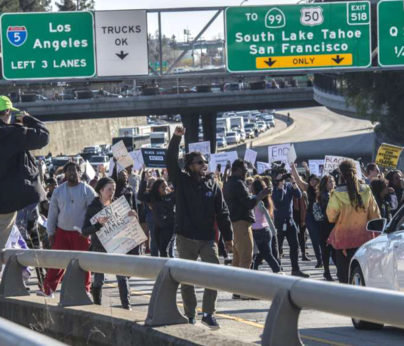 Deborah Burger, RN, co-president of the NNU and NNU-affiliated California Nurses Association (CNA), cited, as an example, the police shooting this week of 22-year-old Stephon Clark in Sacramento who was shot in his grandmother's back yard while holding nothing more than a cell phone in his hand, as a prime example of the need for reform.
"Sacramento police and city officials must fully explain why deadly force was used against this young man, and take immediate steps to reduce the possibility of similar shootings in the future," Burger said.
"As nurses dedicated to healing and alleviating human suffering," said Ross, "the focus must begin with prevention, and the urgency of stopping gun violence before it occurs."
Among national reforms being examined nationwide are:
Full funding of mental health services, while stressing that most people with mental health illness are non-violent, mental health programs have been severely cut, and the central problem remains proliferation of guns, not mental health.
Enactment of workplace violence prevention programs, such as proposed in HR 5223 by Rep. Ro Khanna, based on a CNA sponsored bill and regulations for healthcare facilities.
Comprehensive policing reform, including improved training to emphasize de-escalation of conflict, limits on the use of deadly force, and improved racial bias training.
Common sense gun control laws focused on prevention and protection of public health and safety.