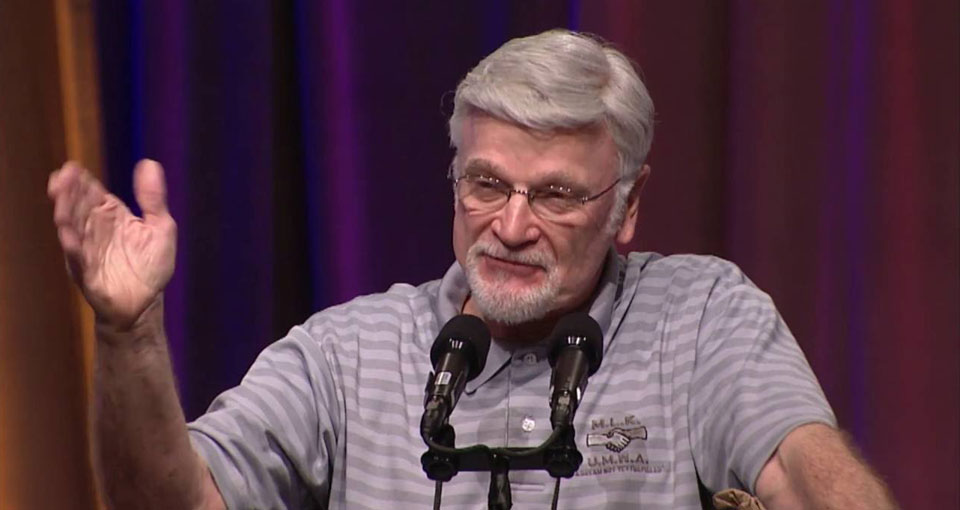 QUANTICO, Va. —The Mine Workers are hailing President Joe Biden's order to the Mine Safety and Health Administration (MSHA) to craft and implement an emergency temporary standard to force mine owners to protect their workers against the spread of the coronavirus.
But, mindful that a future president could undo Biden's order, Mine Workers President Cecil Roberts wants Congress to follow through and write the order for such a standard into federal law, as a bipartisan group of lawmakers proposes.
Biden told MSHA to craft such a standard as part of his comprehensive anti-virus plan. His same order told MSHA's sister job safety agency, the Occupational Safety and Health Administration, to craft such a temporary emergency standard by March 15.
Both standards would take effect immediately and order bosses—of mines, hospitals,  nursing homes and other firms, respectively—to create and implement protection plans now.
The Trump GOP-run MSHA and OSHA refused to issue such standards. The AFL-CIO and National Nurses United sued OSHA in federal court to get it to move and the Mine Workers sued MSHA. Both lost, to cheers from Trump officials.
The standard is particularly important for coal miners, Mine Workers President Cecil Roberts said, since they're already vulnerable to black lung disease. Some 500 miners have already tested positive for the virus, officially called COVID-19, in an industry that employs 630,000 people in coal and other mines, combined.
"An Emergency Temporary Standard (ETS) at MSHA is long overdue, and should have been issued at the beginning of this pandemic," Roberts said on Feb. 1. "You would think the government agencies charged with protecting workers on the job would not have to be forced to do it. But that is where we find ourselves today.
"I welcome President Biden's executive order directing MSHA to determine if an ETS should be issued, but that does not mean the agency will do it. I fear that left to its own devices, MSHA will not take this needed action," Roberts warned.
To prevent that, Roberts endorsed legislation, reintroduced early this year by Sen. Joe Manchin, D-W. Va., Reps. Matt Cartwright, D-Pa., David McKinley, R-W. Va., and other coal-state lawmakers, to order MSHA to craft and implement a standard.
Mineworkers are considered "essential" workers as their coal keeps older U.S. electric power plants going. A fact sheet on the legislation, which the lawmakers first introduced last July, explains why miners are at higher risk for contracting the coronavirus.
"It can be difficult to avoid clustering throughout a shift, especially in changing rooms where miners begin their shifts and then in personnel carriers, hoists and elevators that transport workers to the mine," that fact sheet said. The lawmakers first introduced their measure after the U.S. Court of Appeals for D.C. ruled last July for Trump and against UMWA.
"Once at the worksite, miners share a limited air supply that is circulated to minimize coal dust accumulation. Mine workers also share large machinery and often work shoulder to shoulder in tight spaces. These risks are compounded by the fact that miners are already more prone to cardio-pulmonary diseases that make contracting COVID-19 even deadlier."