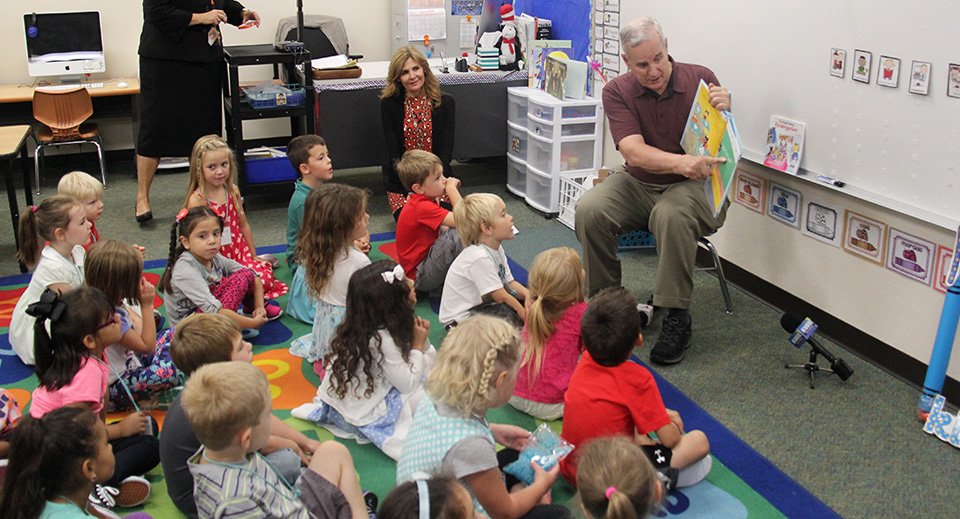 ST. PAUL, Minn. – Minnesota's unions worked hard this election to send labor-friendly majorities to the state legislature so that Democratic-Farmer Labor (DFL) Gov. Mark Dayton could move forward with his agenda in his last two years in office.
Instead, in a year observers are calling a "wave" election favoring Republicans, Minnesota Republicans increased their current majority in the state House and likely reclaimed a majority in the state Senate.
Republican control of both houses of the legislature may bring a repeat of the 2011 and 2012 sessions, which brought gridlock and a government shutdown.
"I'll work with Republicans as much as I possibly can while recognizing we have very different views of what's best for Minnesota — and they're going to try to enact theirs and I'm going to stand up for mine," Dayton said in a Minnesota Public Radio interview. "The divide is deep and the differences are significant."
The outcome of the 2016 election on the control of the legislature raises the already-high stakes for the "off-year" 2018 election, when the Minnesota House will be up for election and the office of governor and other state constitutional offices also will be on the ballot.
The DFL generally fares better in a presidential election year. But not this year.
If Republicans hold the legislature in 2018 — and win the governor's office—Minnesota could well join neighboring states in passing union-crippling "right to work" legislation.
That's what may well happen in Missouri. Its unions worked hard to elect a Democrat to succeed term-limited Gov. Jay Nixon (D). Nixon vetoed anti-worker legislation, notably a RTW measure the overwhelmingly Republican state legislature approved. But on November 8, the anti-worker Republican won the governorship, setting up Missouri to be the 27th RTW state.
In a column in the Minneapolis Labor Review—but one that could be echoed elsewhere—Minneapolis Regional Labor Federation President Chelsie Glaubitz Gabiou said "Working families face many challenges ahead, especially (for) people of color and families who recently have immigrated here."
Nevertheless, "The labor movement is ready to continue to move the ball forward on racial and economic justice for our members and our broader community — and that has never been more important than it is today," Glaubitz Gabiou added.
"One thing is clear: We must engage in education and take action throughout our membership and in all the spaces in which we hold power and influence.
"Despite our best efforts, the overwhelming national mood of angst and uncertainty spilled over into our state races, too. In addition to Republican control for the White House, U.S. House and U.S. Senate, both houses of our legislature also will be led by Republican majorities. Only Gov. Dayton and his veto power will be a backstop to harmful legislation."
There were bright spots in down-ballot elections, Glaubitz-Gabiou noted, including election of "several new up-and-coming leaders" and the victory by DFLer Steve Cwodzinski, "a dynamic educator," who defeated state Senate Republican leader David Hann in the Twin Cities suburbs.
Cwodzinski is a retired teacher, longtime Education Minnesota member and strong unionist. Education Minnesota is the joint AFT-NEA affiliate in the state.
And AFSCME member Erin Koegel, a DFLer, won an open state House seat. The GOP increased its state House majority, however, to 76-57. The GOP won the Senate, 34-33.
"In a time when workers are being squeezed from all angles, and with the mounting political forces against our backs, it's more important than ever that we bind together to organize ourselves and to organize the unorganized across all sectors," Glaubitz Gabiou said.
"We have a lot of work to do. We can't just sit on our hands and wait for the next political election to make change. We need to lead change outside the confines of our traditional political structures.
"One way we can lead that change is to be leaders within our unions and within our local communities. We need to have hard conversations about the economy, racism and sexism in our homes, churches, community gatherings, and most importantly, in our workplaces.
"We need to live our values in our everyday interactions. Join your union to fight for a better life for all workers, take leadership and get involved. It's the only way we can win," Glaubitz Gabiou concluded.