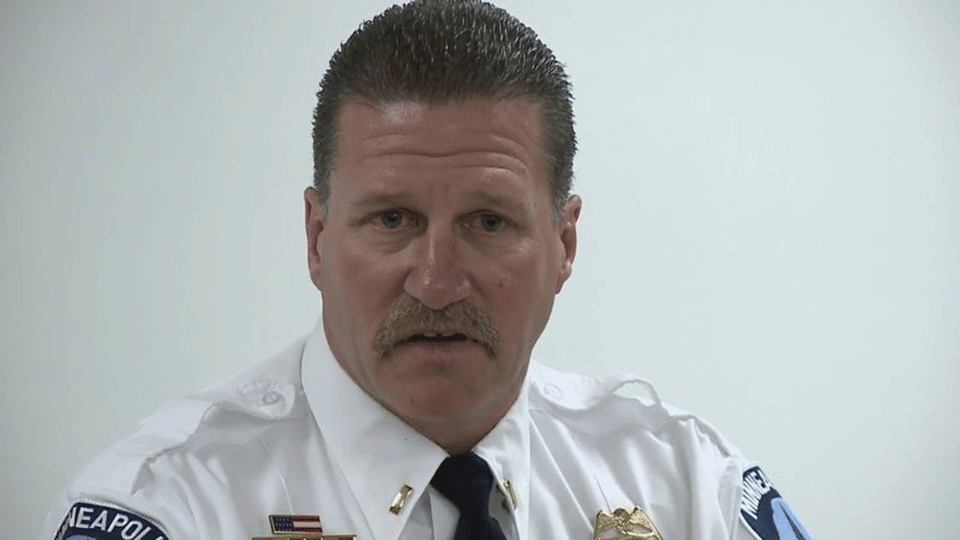 Minneapolis – Protesters rallied outside the Minneapolis Police Officers Federation (MPOF) Thursday demanding an end to police violence. After hearing from some speakers they marched to the MPD's second precinct on Central Avenue.
Organizers raised a new demand challenging the city to "break the contract" with the MPOF if the Federation's leadership is unwilling to change articles in the agreement that afford undue protection for officers that use excessive and deadly force.
A resounding chant arising from the crowd of about 1,500 was Bob Kroll must go! Lieutenant Bob Kroll, is the president of the Federation and an officer for 31 years. Kroll's disciplinary record includes 54 complaints and 11 lawsuits, as he himself stated in a recent podcast as reported by the Minnesota Reformer.
Sumaya Aden, whose brother, Isak Aden, 23, was killed by suburban police July 2019 in Eagan, Minnesota, said that Kroll appeared to be boasting about his record.
"How does an officer with this record get to be a lieutenant," she asked. "What does this say about our police officers who voted him in. What does this say about our city council, what does this day about our leadership?" In 2015, Kroll was elected Federation president by a margin of 423 to 184 over the previous president who Kroll served with on the board.
Anecdotal evidence in letters to the editor and online comments suggest that for Minneapolis city residents Kroll has become symbolic of all that is wrong with the MPD. However, on CBS This Morning, June 23, three MPOF board members interviewed along with Kroll, made it clear that the board and Federation members back his presidency and his role as a strong voice against the attacks the MPOF facing in the wake of the murder of George Floyd.
Signs held by the protesters portrayed Kroll as a defender of a racist system. Bob Kroll is the "Bull Connor of our time," said Jaylani Hussein, Executive Director of the Minnesota chapter of the Council on American-Islamic Relations. "We have to recognize in this moment right now that Bob Kroll represents a legacy of history and oppression and that is why Bob Kroll must go."