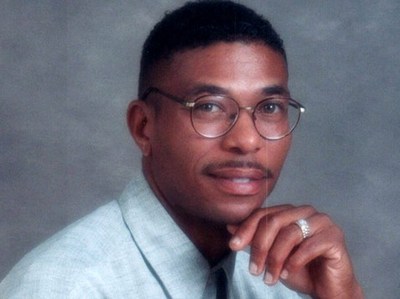 HATTIESBURG, Miss. – The brutal murder of James Craig Anderson in Jackson, Miss., on June 26 invokes an all too familiar theme in Mississippi history: racism. According to news reports, the 49-year-old African American autoworker was assaulted by a group of white teens, including 18-year-old Deryl Dedmond Jr., and then fatally run over in a truck. This crime, tragic and vile as it is, seems to only be the latest example of long-standing racism that appears to permeate Mississippi to the core.
The alleged murderers began their night drinking at a party when Dedmond turned to his friends and said, "Let's go f**k with some n**s." After climbing into their vehicles, they eventually found Anderson in a parking lot near the plant where he worked. After pulling into the parking lot, the teens began beating Anderson while shouting, "White Power" along with racial slurs. Anderson crumpled to the ground. Unbeknownst to the assailants, their assault was caught on camera. After the beatings, some of the teens got into a green truck, ran over Anderson and then fled the scene.
According to reports, Dedmond, during a phone conversation with one of his friends, boasted that he "ran that n**r over."
Hinds County District Attorney Robert Shuler Smith said, "Dedmond murdered this man because he was black." Smith plans to indict Dedmond on hate crimes charges. One of Dedmond's accomplices, John Aaron Rice, has been charged with simple assault.
The incident is likely to stir memories in those old enough to recall the civil rights era. Contrary to Gov. Haley Barbour's remarks that it "wasn't that bad" in Mississippi, there were several high-profile murders of African Americans during those years.
Perhaps most vile was the 1955 murder of Emmett Till, a 14-year-old African American from Chicago visiting relatives in Money, Miss. Till had joked with his friends about asking out a white woman at the local convenience store, and called her "baby" when he left. Money being a small town, news of Till's conversation spread like wildfire. That weekend, Roy Bryant and J. W. Milam showed up armed at Till's relative's home and kidnapped him. Three days later fishermen found Till's naked and mutilated body in the Tallahatchie river. Less than one month later, an all-white jury found Bryant and Milam not guilty of the murder.
That same year in Mississippi two African American activists, Lamar Smith and Reverend George Lee were murdered. Just a couple weeks before Till came to Mississippi, a black girl was severely beaten for "crowding" a white woman in a local store.
In 1964, three civil rights workers – James Chaney, an African American, and Andrew Goodman and Michael Schwerner, both white – were found dead after having been missing for six weeks. They were murdered by the Ku Klux Klan while they were investigating the arson of an African American church.
However, this ugly racism is not buried in Mississippi's past. It remains alive today. A Public Policy Polling survey from April of this year found that 46 percent of Mississippi Republicans STILL believe that interracial marriage should be illegal. And it took Mississippi until 1996 to ratify the 13th Amendment which outlawed slavery.
An HBO documentary called "Prom Night in Mississippi" featured the town of Charleston, Miss., which, until 2008, had a segregated prom night – holding separate proms for black and white students. In fact, it took HBO showing up with a film crew to get the town to integrate their prom.
Then there is the case of Jamie and Gladys Scott who were released from a Mississippi prison this past December. In 1993, the sisters were given life sentences after being accused of stealing $11 from a convenience store. Two African American youths had actually carried out the robbery, but they drew light sentences after testifying against the Scott sisters. Later the youths admitted that they were the thieves, and that they had falsely accused the sisters of the crime. Their admission was ignored and the sisters, who had no prior criminal record, were sentenced to life in prison.
The sisters went into the correctional facility healthy, but due to the prison's inadequate food and healthcare, Jamie Scott's kidney began to fail. This past December, Governor Barbour, after an outpouring of cries for their release, commuted their sentences. However, he did not pardon them, as he didn't want the taxpayers to have to pay for Jamie's kidney treatments, even though she was falsely imprisoned for 16 years.
James Craig Anderson's brutal, hate-inspired murder is shocking, yet it only serves to underscore the petty racism that still permeates the state. The state that put the Scott sisters in jail knowing they were innocent, that still segregated proms into the 21st century, that largely opposes interracial marriage, and that still flies the Confederate flag as well as incorporating it into the state flag, is also guilty in this crime. Mississippi is guilty of doing little to combat the widespread racism that survived the Civil Rights Era. Mississippi, in addition to the teens that murdered him, has James Craig Anderson's blood on its hands.
Photo via Ask Kissy.