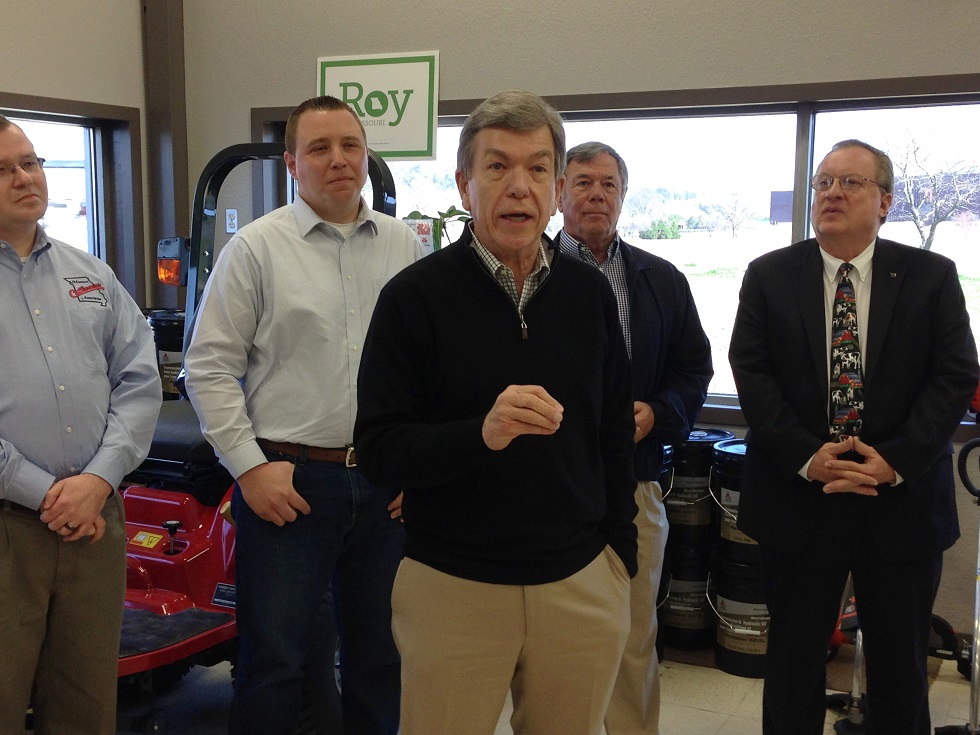 ST. LOUIS – The 2016 election has finally ended. And it was a disastrous evening for Democrats, organized labor and progressives as voters narrowly elected Donald Trump (R) to be the next President.
Republicans now hold the keys to the White House and retain control of Congress.
On Nov. 9th, focus was also on Missouri.
Out of the six states organized labor had invested sizeable resources in, Missouri was the only one with a U.S. Senate and Gubernatorial seat open.
Crucial to organized labor's goals here: stopping so-called 'right-to-work' legislation, flipping the U.S. Senate to blue in order to shape national policy and preventing Photo I.D. voter requirements aimed to largely disenfranchise African American, senior and student voters.
None of those goals was achieved; Chris Koster (D) conceded the Governor's race to Eric Greitens (R), Jason Kander (D) conceded the U.S. Senate race to incumbent Sen. Roy Blunt (D), and Constitutional Amendment 6 (Voter ID) passed overwhelmingly.
Had Koster (D) won the governor's seat, it would have guaranteed a veto of any so-called 'right-to-work' legislation passed by the state legislature, as was previously done by current Gov. Jay Nixon.
A Jason Kander victory would have helped reduce the Republican majority in the Senate, breaking the gridlock over President Obama's Supreme Court Justice nominee Merrick Garland, and the prevention of photo I.D. requirements would have stopped the disenfranchisement of over 200,000 voters in the state.
There were critical State Legislature victories that placed two more Democratic State Representatives, Bruce Franks Jr. (78th District) and Peter Merideth (80th District), in what has been a Republican stronghold for years.
And on a hyper-local level, Rasheen Aldridge defeated long-time incumbent Rodney Hubbard Sr., by a landslide, to become St. Louis' 5th Ward Democratic Committeeman.
You can check out the PW's earlier coverage of Rasheen Aldridge here, here and here.
Below are the results for the PW's closely followed Missouri races.
For full results click here.
U.S. Senate
Incumbent Sen. Roy Blunt (R)
Governor
Eric Greitens (R)
Secretary of State
John (Jay) Ashcroft (R)
Attorney General
Josh Hawley (R)
U.S. Rep District 2
Incumbent Rep. Ann Wagner (R)
Constitutional Amendments – Passed
Amendment 1 – Soil/Water conservation tax: Amendment asks Missouri voters whether the state should continue a one-tenth of one percent sales tax to be used for soil and water conservation for 10 years.
Amendment 2 – Campaign contribution limits: Amendment would establish limits of $2,600 to individual candidates in state and judicial offices and $25,000 to political parties in any given election.
Amendment 4 – Sales tax limits: Amendment would ban state and local taxes on any services that are not already similarly taxed as of January 2015.
Amendment 6 – Voter ID: Amendment would require Missouri voters to verify their identity with a government-issued photo ID at their polling places.
Constitutional Amendments – Failed
Amendment 3 – Tobacco Tax: Amendment seeks to raise cigarette taxes from 17 cents per pack to 60 cents over the next four years. Revenue generated would go to a new early childhood education fund.