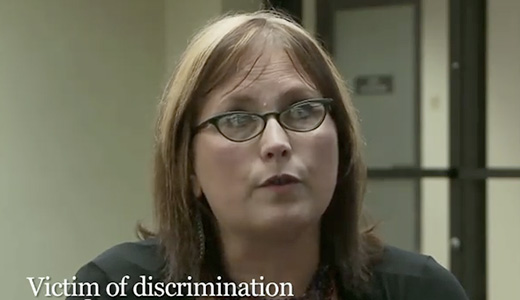 ST. LOUIS – The Missouri House and Senate are currently debating two bills that would greatly weaken the Missouri Non-Discrimination Act (MONA). The bills in question, SB 205 and HB 188, would require a higher burden of proof in discrimination cases. They would also decrease or eliminate jury-awarded punitive damages, eliminate individual liability and make it easier for businesses to fire whistleblowers.
For example, these bills would require proof that racism, sexism or discrimination based on sexual orientation or based on a disability were "motivating factors" that led to adverse employment conditions, hostile work environments and/or firings. It is well known that proof of individuals' motivations is almost impossible to obtain.
(See related story, "Missouri groups fight anti-equality bills," for more information.)
According to the St. Louis Post-Dispatch, "Missouri business leaders have a bold plan … their proposal: make it easier to fire employees."
The American Cancer Society opposes these bills, saying, "Cancer patients jobs' could be at risk because of the time they miss from work receiving treatment."
The video below was filmed by the Missouri Employee and Human Rights Coalition.