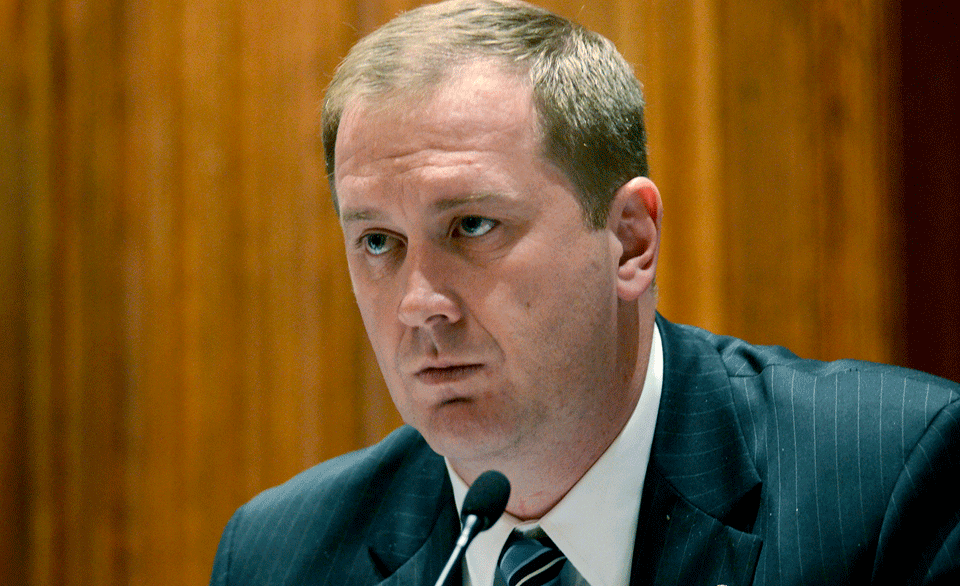 This week, Missouri Attorney General Eric Schmitt filed suit against the Chinese government and the Communist Party of China (CPC), making the Show-Me-State the first state in the U.S. to seek recompense from another nation for damages caused by the spread of the coronavirus.
Schmitt said in a statement, China "lied to the world about the danger and contagious nature of COVID-19, silenced whistleblowers, and did little to stop the spread of the disease." He went on to say that an "appalling campaign of deceit, concealment, misfeasance, and inaction" on behalf of the Chinese government and the CPC led to the pandemic spreading globally.
While the current COVID-19-related death toll in the U.S. (with a population of 328 million) is steadily climbing towards 50,000, with over 850,000 confirmed cases, COVID-19 related deaths in China (with a population of nearly 1.4 billion) peaked at just over 4,600 with almost 84,000 confirmed cases.
Needless to say, if reports are accurate, the spread of COVID-19 in China would have been far worse were it not for the science-based, centrally coordinated decisive response of the Chinese government—something sorely lacking in the U.S.
Of course, due to the lack of testing and the mismanaged response of the Trump administration domestically, it is quite possible that COVID-19-related deaths and infections are considerably higher. Missouri currently has more than 6,000 confirmed cases, with over 200 COVID-19-related deaths reported.
Contrary to Schmitt's blustering though, the suit is largely meaningless under law. In fact, the Foreign Sovereign Immunities Act (FSIA) prohibits lawsuits against foreign states.
China responded to the suit, calling it "very absurd" with "no factual and legal basis…"
However, some in Congress are aiming to amend the FSIA, thereby possibly creating pathways for U.S. citizens to sue China. These bills will likely go nowhere and prove to be just as meaningless as Schmitt's blustering.
Of course, Schmitt and his ilk in the Republican Party know all of this, which brings into sharp focus the real goal of the suit: to further distract, deflect, and divide.
Yes, the harm caused by COVID-19 is very real. Americans will likely see more economic hardship and death before the pandemic peaks and we begin the long recovery process.
Many of us will lose loved ones, friends, neighbors, and co-workers. Many of us already have.
Attorney General Schmitt's, Missouri Gov. Mike Parson's, and President Donald Trump's responses to the pandemic simply add injury to insult and do little to comfort and reassure working-class people who need real leadership—not blustering.
There are a number of interconnected themes in Schmitt and his cohorts' suit worthy of deeper analysis.
First, the inaction of the president and the Republican Party—including Parson and Schmitt—are to blame for the mounting death toll, infections, and corresponding economic hardship being faced by tens of millions of Americans, not China.
In fact, they are actually making things worse by emboldening the most reactionary, racist, and militarist elements in our society—as demonstrated by the recent wave of astroturfed rallies and protests in numerous state capitals across the country—thereby placing additional strain on an already overwhelmed health care system.
Second, their blustering is designed to stifle science-based, centrally coordinated plans supported by the medical community. They aim to further erode civil discourse and trust in informed decisions. Not only has the president contradicted his own statements in regard to China's response to the pandemic, but he has also encouraged Republican underlings to do the same, thereby fomenting confusion and misinformation—exactly the thing Schmitt has accused the Chinese government of.
Third, this blustering follows in the wake of a spike in anti-Asian sentiment, racism, and physical assault. The anti-Chinese rhetoric serves to reinforce and bolster racist hate and fear. More than 1,100 physical and verbal attacks in 46 states against Asian Americans have been documented since late March. This blood and trauma are on the hands of Schmitt, Parson, and Trump—not just the racist hate groups they embolden.
Likening COVID-19 to the "China virus" or the "commie virus" plays to the Republican Party's far-right base. Their priority is not stemming the pandemic tide or mitigating the economic hardship. Their priority is to lay the groundwork for a mobilized and energized far-right electorate this November.
Schmitt, Parson, and Trump are quite literally playing politics with people's lives.
Related Stories:

Trump's anti-Chinese racist campaign strategy mobilizes right-wing extremists

Trump's "blame China" campaign is an effort to dodge responsibility

Wuhan resident: China "nationalized" coronavirus crisis; the West isn't doing enough
Fourth, the anti-Chinese red-baiting serves another goal of linking progressive policies designed to soften the economic blow caused by the pandemic as socialism or communism, as something foreign, perhaps as something also imported from China.
In this scenario stimulus checks, expanded health care coverage, forgivable small business loans, and discussion of a universal basic income become—as some protesters in Lansing, Mich., and elsewhere argue—a trojan horse.
To them, American freedom, the capitalist market economy, and their right to bear arms are under attack by shelter-in-place orders.
Only in a world turned upside down would armed militia groups, carrying assault rifles into state capitals, claim to be the victim fighting for their liberty (to die?) from the oppressive designs of U.S. enemies foreign and domestic—the Chinese Communists and their virus, as well as AOC and Sanders and their socialist policies.
And this brings me to a fifth interconnected theme, the prospect of military escalation in the South China Sea. Currently, U.S. and Chinese naval vessels—air-craft carriers, destroyers, and battleships—are on a collision course.
Though unlikely, during this period of heightened tension and rhetorical jabs, coupled with the incompetence emanating from the White House on down, a military escalation is not altogether inconceivable.
Nothing would further Schmitt's, Parson's, and Trump's goal of distracting and dividing the American people during a time of national emergency as would a possible military conflict with the purported cause of the pandemic—the Chinese Communists.
Schmitt's suit is nothing more than an "appalling campaign of deceit, concealment, misfeasance, and inaction" designed to further distract, deflect, and divide the American people.
We should see it for what it is and nothing more: A desperate attempt by a desperate party to maintain the reins of political power amid widespread dissatisfaction with their handling of a deadly pandemic.