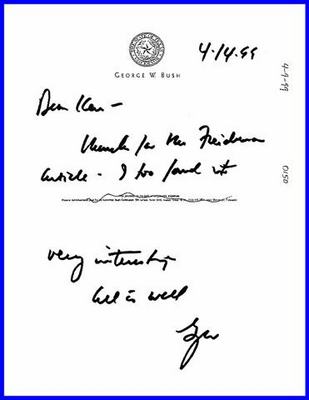 ST. LOUIS – Delegates to the 21st semi-annual convention of the Missouri AFL-CIO left for home Sept. 17 united in their determination to return Jean Carnahan to the U. S. Senate in the Nov. 5 elections.
Bob Kelley, president of the Greater St. Louis Central Labor Council, noting that the right wing is one seat away from regaining control of the Senate, said, "Never in history has a Missouri election had such a potential to determine the future of the nation. The present Senate is the firewall that made it possible to hold off the worst parts of the Bush program."
Kelley warned the 250 delegates not to allow "sleight of hand" to hide the dagger Bush holds. "That dagger is aimed at the heart of organized labor," he said.
Carnahan is one of several senators the AFL-CIO has described as "must win" in this year's elections. Others include Paul Wellstone (Minn.), Tim Johnson (S.D.) and Tom Harkin (Iowa).
Carnahan's Republican opponent, Jim Talent, had a 4 percent labor voting record during his three terms in Congress. "He's just as bad as Ashcroft," Missouri Service Employees International Union political director Lenny Jones told the World. (Before becoming Attorney General, John Ashcroft was a Senator from Missouri.) Polls currently show Carnahan two points behind Talent.
Carnahan told convention delegates 55,000 Missouri workers have lost their jobs since July 2000 and 18,000 have been made ill by occupational hazards, resulting in 17 workplace deaths. "Many of these could have been prevented if the Labor Department had enforced OSHA," she said.
At a press conference Carnahan signed a pledge to fight any steps to privatize Social Security and pledged to support enactment of a Medicare prescription drug benefit.
Commenting that two-thirds of people over 65 depend on their Social Security check as their main income, Carnahan said, "Privatization by any name is a gamble with the nation's most successful safety net. We cannot take that risk."
In his convention address, AFL-CIO President John Sweeney said the labor movement would continue its "No More Business as Usual" campaign. "We are going to change the way we do business and the way our government is run," he said.
"President Bush is actively undermining collective bargaining," Sweeney charged. "Homeland security is being cynically used to keep 170,000 federal employees from collective bargaining."
Sweeney said congressional inaction on corporate corruption is "pulling the economy down." Jobs, a living wage, education, health care, prescription drugs and the right of workers to organize are the "real issues" in this year's elections, he said. "Voters will not be distracted by war talk from their domestic priorities."
Other convention speakers included Rep. William Clay, who blasted Bush's tax cut for "wreaking havoc" on the economy by giving the budget surplus "back to the richest one percent of the people."
Clay said the threat of a wider war in the Middle East was being used to divert public concern from domestic issues. He told the World Bush has not made the case for war with Iraq, and "the American people have other priorities."
Interviews with several convention delegates showed widespread disagreement with the Bush administration's war policy toward Iraq.
Alice Moore-Jones, president of the St. Louis Chapter of the Coalition of Labor Union Women, saw it as an effort to tip the scales in favor of right-wing candidates in the November elections. "It's the only way he can win," she said. "He's capable of anything. Don't forget, he stole the election."
Carol Johnson, a Pacific, Mo., city council member, agreed. "When Bush stole the election, I told people we would have either a recession or a war. Now there's a danger we'll have both."
Larry Bausola, an Electrical Workers member, said the administration was using the threat of war for "political advantage," while Robert Kurticamp, president of Missouri's Alliance of Retired Americans, rejected an invasion, saying, "There is not enough evidence for such drastic action."
The author can be reached at fgab708@aol.com