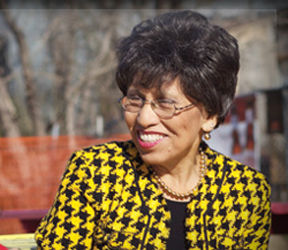 DALLAS – The Republican candidate for Texas lieutenant governor spent almost 12 times as much as the Democratic incumbent, David Dewhurst, who spent $8,202,851. Labor's candidate, Linda Chavez-Thompson, spent $777,860. These preliminary figures, compiled October 25 from last financial campaign reports before the election, were provided by Texans for Public Justice.
Every statewide race was awash with big money. Even at the bottom of the statewide ticket, for Seat 9 of the Texas Supreme Court, Republican Eva Guzman spent $849,744 to Democrat Bailey Blake's $62,641, nearly 14 times as much. In every statewide race, the Republican spent, by far, the most money and, coincidentally, won.
The gross amounts of money poured into the election, even on the losing Democratic side, were amazing. Governor's candidate, Democrat Bill White, spent $23,676,423 for a job that pays about $115,000, and his triumphant opponent, Republican Rick Perry, spent almost twice as much, $40,278,788.
A quick sum for all the statewide races contested in 2010 is $82,000,000. Was this money spent to help inform voters about important issues? Hardly.
Nearly all of the Republican campaigns, even at the county level, focused on linking Democratic candidates with President Obama, Speaker Nancy Pelosi, and "big government." Governor Perry found every excuse to avoid any debates at all. He refused to be interviewed by newspaper editorial boards and concentrated, instead, on misleading television ads.
It wasn't until their success was announced that the Republican winners began claiming mandates for various right-wing causes such as seceding from Medicaid, cutting education funds, and laying off public employees.
Prior to the election, there were national estimates that $4 billion would be spent, $1 billion more than the previous record in 2006. The big difference is the "Citizens United" Supreme Court ruling, which said that corporations are people and can clandestinely spend all they want to buy politicians. They are eroding democracy in America and choking democracy with money.
Photo: Linda Chavez-Thompson, labor's candidate for lieutenant governor, spent only $777,860 on the campaign.