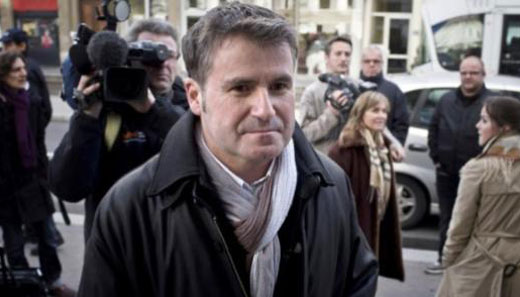 A court in southern France found U.S. biotech corporation Monsanto guilty of chemically poisoning a French farmer, in what could be a huge step forward in the fight against harmful herbicides and pollutants.
On Apr. 27, 2004, cereal farmer Paul Francois was hit in the face with fumes while opening a crop sprayer tank. Those fumes came from Monsanto's 'crop protection' weed killer, Lasso. Resultantly, he was overcome with nausea, headaches, muscle-aches, and stuttering, forcing him to give up work. One year later, tests showed strong traces of Lasso in his system.
The court found that Monsanto failed to provide proper health hazard warnings on the label of its products, and awarded compensation to Francois, who is now disabled and still suffers neurological damage including memory loss.
Monsanto, headquartered in Missouri, is the leading producer of genetically modified seeds worldwide, and a large producer of herbicides. Its history is marked by political lobbying, and the corporation has come under intense scrutiny by environmental activists.
"I am alive today," said Francois, now 47. "But part of the farming population is going to be sacrificed and is going to die because of this."
The ruling against the company is the first of its kind in France. "It is a historic decision," said Francois Lafforgue, Francois's lawyer, "in that it is the first time a pesticide maker is found guilty of such a poisoning."
Following previous bans in Canada, the United Kingdom, and Belgium, Monsanto's Lasso herbicide was pulled from the French market in 2007. Lafforgue said the corporation had "done everything possible to keep Lasso on the market," even though its toxicity had been established as early as the 1980s. Lafforgue remarked that Monsanto had neglected its responsibility to inform the public of the potential risks involved with its product.
Since the incident, Francois has spoken up for other victims of chemical poisoning, and last year set up an association with other ill farmers to highlight the health risks associated with crop protection products.
The farmers' stance is important, in that it is the first example in France of fierce public opposition to pesticide companies. Since 1996, reports Truth Out, the French social security system's agricultural branch has gathered about 200 reports per year regarding pesticide-related illnesses. But in the past decade, only about 47 such cases have received any recognition.
The herbicide company's history is further polluted by its aggressive patent policy: According to a report by Red, Green, and Blue, Monsanto has patented a number of genes, and has sued farmers for tens of thousands of dollars when those patents are infringed, even accidentally (pollen from genetically modified crops can blow into natural crop fields, causing such an incident).
Small farmers unable to afford to defend themselves against Monsanto's lawsuits have found themselves bought out by the corporation, contributing, in turn, to fatter profit margins for the company.
On March 29 of last year, the Organic Seed Growers and Trade Association, in the interest of fighting this injustice, launched a suit of its own against the pesticide giant, acting on behalf of thousands of organic farmers. OSGATA notes that farmers who try to grow organic crops cannot be held responsible for accidental cross-pollination, and moreover add that they don't want genetically modified seeds tainting their soil, anyway.
A New York court heard preliminary arguments on Jan. 31 this year, and the presiding judge has promised a decision as to whether the suit will go forward by Mar. 31.
"We have farmers who have stopped growing organic corn, organic canola, and organic soybeans because they can't risk being sued by Monsanto," said OSGATA president Jim Gerritsen. "It's not fair and it's not right."
Photo: Paul Francois, a victim of chemical poisoning due to Monsanto's weedkiller, is now disabled. Via l'Humanite newspaper.