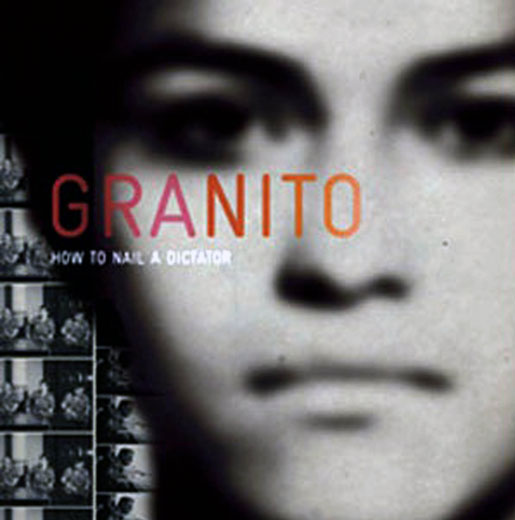 TRAVERSE CITY, Mich. – The 7th Annual Traverse City Film Festival just concluded here, and for all apparent reasons, it could easily be called the Michael Moore Film Festival. His ever-present persona graced the stage at many of the screenings and his collectivist style of involvement certainly rubbed off on the more than 1,300 volunteers that made this not only one of the most progressive festivals in the world, but certainly the friendliest and most fun.
Nestled among the pines in Upper Michigan on the beautiful Grand Traverse Bay, family films were screened nightly on the beach on a 100-foot blow-up screen that attracted thousands of viewers of all ages. A Kids Fest showed films daily amidst a gigantic Lawn Party atmosphere. It seemed each and every volunteer was committed to making this a "People's Festival."
This year the 6-day event drew record numbers, around 130,000 people, up almost 20 percent from the year before. Each screening at the seven indoor venues was preceded by live music volunteered by local artists of varying styles and talent, some professional, others seemingly performing for the first time before a live audience. But they all set a festive mood and usually preceded remarks by the director or cast, who were quite often introduced by Moore himself. He has created an enormously popular festival that features the best in progressive cinema, both challenging and entertaining.
It's not surprising to find that Moore had a big hand in the selection of films, judging from the many progressive titles among the 130 films shown. His personal connection led him to introduce the new film, Granito: How to Nail a Dictator, by Pamela Yates. Yates is Moore's former associate on TV Nation and strong supporter of his first documentary film, Roger and Me.
Yates' film is a follow up to her 1984 award-winning documentary, When the Mountains Tremble, about the social revolution and Mayan genocide in 1980s Guatemala. Much like famed Chilean director, Patricio Guzman (Battle of Chile) who returned years later to his country with his film Chile: An Obstinate Memory, Yates returns to the country where the crimes were committed years ago only to find that the collective memory of the atrocities have been obliterated by preceding right-wing governments. In each instance, the director brings rare footage from their earlier film to show to the people, some of who recognize forgotten friends and family members.
Moore was on hand to introduce With Babies and Banners: Story of the Women's Emergency Brigade, the 1979 documentary produced by Anne Bohlen, about the 1936 Flint women sit down strikers. During the Q&A with a sold-out audience, they both praised the role of progressives and communists who helped lead the formation of auto unions in America but whose importance was eventually removed from history books.
The anti-communist sentiments of the Reuther brothers, subjects of another film premiering at the festival, also aided in securing the removal of communists from the ranks of labor unionists.
Moore was also there to introduce Brothers on the Line directed by Victor Reuther's grandson, Sasha, to the enthusiastic overflow crowd. The well researched film loaded with tons of archival footage, much of it gathered from Detroit's Reuther Library at Wayne State University, acknowledged about halfway through that Walter eventually gained enemies on both sides, but failed to go into depth about Reuther's anti-communist limitations, instead focusing on the Mafia's assassination attempts on the brothers. Walter barely survived a shot in the arm and Victor was blinded for life in one eye. Walter died with his wife in a plane crash in 1970 in Pellston, not far from where this Festival took place. Moore suggested an historical marker be placed near the downing, to honor the man he considers one of the most important figures in America history.
Moore has a home in Traverse City and has become a staple of the community. His quest to help resurrect the rundown abandoned State Theater in the downtown area prompted the eventual formation of this film festival and helped revive the faltering economy of this small resort town. Carefully structured to promote community involvement, the new landmark is run almost entirely by volunteers and has often been at the top of the list of highest grossing theaters in the country. And amazingly, they feature mostly independent and world cinema.
During the closing awards ceremony, Moore, who tries to keep as low profile as possible, found himself on the receiving end. Shy and a bit embarrassed, he went onstage to receive the 2011 Arts Legacy Award from the major arts donor, Michigan ArtServe.
Moore, never failing to make a political point when possible, went on to address the poverty in the region. "75 percent of school children in this city qualify for the federal school lunch program, which means they live in poverty. And it's that way throughout the state of Michigan…it's been a very difficult time. And this is the time when art is needed the most. Because art provides not only a mirror to what's going on, it also provides a bully pulpit, so that someone can say that 'the emperor doesn't have any clothes.' The emperor has made sure that 75 percent of these kids don't have clothes, so to speak, and they've gotten away with murder in recent years. And they sense victory at this point, that they will have the whole shebang very soon. And as more and more people give up… not fight back… decide not to vote… the citizen's democracy becomes a kleptocracy," (government run by thieves that steal from the rest of us). Moore continued, "400 Americans have more wealth than 150 million Americans combined! But I have a lot of hope and faith that people sooner or later will rise up and do something about it. And if artists, filmmakers, have to lead the way, then so be it. And I do what I can to encourage others to make their movies, to tell the truth, and to rally people out of their sense of despair and hopelessness, because those two things are killers."
More info about the film fest can be found on its website.
Photo: Movie poster for Granito: How to Nail a Dictator