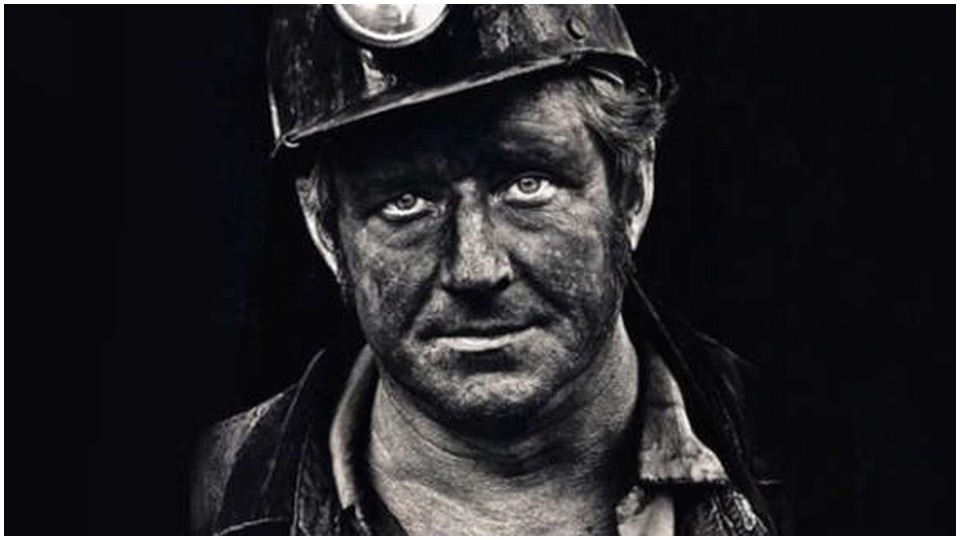 PITTSBURGH—Remember going to a "Miners for Trump" rally in downtown Pittsburgh, a month before the November 2016 general election?
If you did, you were fooled by a Russian fake.
A poster for the Oct. 2, 2016 rally, featuring a miner on a coal-black background wearing a headlamp-lit hard hat, illustrates the wide range of Russian-generated fake pro-Trump communications during that year's presidential drive.
"MINERS FOR TRUMP" it read in green capital letters. "BRING BACK OUR JOBS" it added in white capitals. After some printing that's illegible, it declared "Help Mr. Trump fix it!" and ended with "#TrumpPence2016."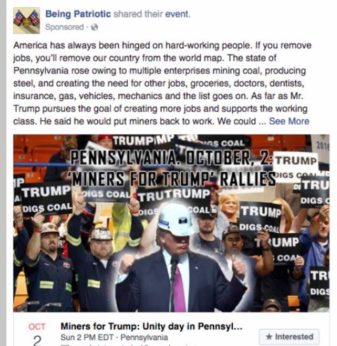 The message was a fake, and there are no details on how many people showed up for the rally.
But that Russian fake, and others, may have helped GOP presidential nominee Donald Trump win the electoral votes of the key states—Pennsylvania among them—that swung the 2016 election.
The accompanying text in Special Counsel Robert Mueller's report on Trump, the Russians, and the 2016 campaign disruption says the rally in Steel Plaza in Pittsburgh and another in "Marcony Plaza" in Philadelphia were two of three Pennsylvania events Russian internet operatives staged for Trump in the closing days of the drive. There were three others in New York and "a series in Florida," including one in Miami that drew the campaign's attention.
All were arranged by Russian agents rather than by any actual Trump-supporting miners, according to the redacted copy of Mueller's report on the Trump campaign, the Russians, and the ties—or lack of them, the report says—between the two.