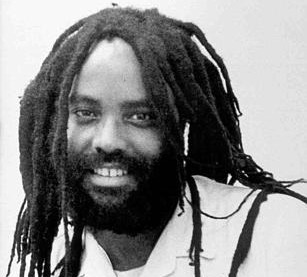 The Supreme Court this week dealt a setback to the case of Mumia Abu Jamal. Jamal's death penalty conviction had been set aside by an appeals court on the grounds of incorrect jury instructions. The Supreme Court returned the case to the Third Circuit for a new hearing.
Jamal was convicted in the 1981 fatal shooting of a Philadelphia police officer, Daniel Faulkner.
The Third Circuit had previously ruled that "the jury that sentenced him to death could have been misled by the trial judge's instructions that they had to be unanimous in deciding if factors mitigated against capital punishment."
According to the Christian Science Monitor, "There is no unanimity requirement for jurors considering mitigating circumstances. They are free to consider anything that might weigh against a death sentence."
What must be decided now is if the Supreme Court's ruling earlier this month involving another jury instruction case bears on Jamal's: "At issue: Is Abu-Jamal's case affected by the Supreme Court's Jan. 12 decision that the jury's death-penalty instructions did not bar executing Frank Spisak, a Cleveland neo-Nazi convicted of killing three men in 1982?"
Mumia Abu Jamal's case has gained wide national and international attention. Jamal, an activist, well-known journalist and former Black Panther, has proclaimed his innocence from the beginning.
Jamal has charged prosecutors with racism in jury selection and coercing witnesses. An earlier witness in the case recanted her testimony.
A new petition campaign is being organized, calling on Attorney General Eric Holder and President Obama to investigate civil rights violations. Pam Africa, chairwoman of International Concerned Family and Friends of Mumia Abu Jamal, is calling for focusing attention on the prosecutor's office in Philadelphia. Seth Williams, the district attorney, campaigned pledging to execute Jamal.
Photo: AP/Jennifer E. Beach, undated file photo