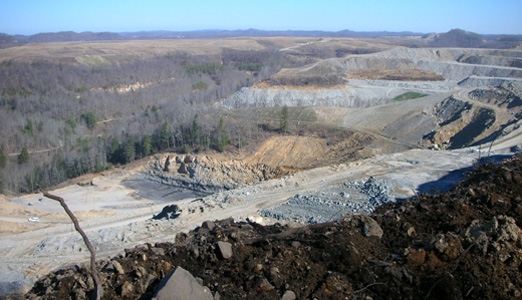 CHARLESTON, W.Va. – There was thunderous applause this past weekend from most delegates at the West Virginia Democratic Convention for state candidates pledged to support President Obama. But U.S. Sen. Joe Manchin, W.Va. Secretary of State Natalie Tenant and Gov. Earl Ray Tomblin stubbornly refused to budge from their "Blue Dog" association with Republican austerity politics.
Numerous delegates and speakers exposed the dangers of splitting the party in the disgraceful actions of these party leaders, who are driven by "the friends of coal" to betray their own constituents, oppose endorsing Obama, and risk handing over state leadership to Republicans – whose poverty, austerity, beggar-thy-neighbor policies they are emulating.
Strong resolutions on equality, anti-discrimination, women's health, safety and reproductive rights, and opposition to the Supreme Court Citizens United decision-making corporations "people" passed overwhelmingly in an effort by progressive delegates to strengthen the party platform. Yet, discussion of the tax privileges of the one percent, of the need to advance health care reform, and of the need to find alternatives to a coal-dominated political economy were all muted.
The principal issue being used by coal companies and their political flunkies here to drive voters away from Obama is a decision by the Environmental Protection Agency to enforce the Clean Water Act in West Virginia. For years the act has been flagrantly violated by surface mining activity known as "mountaintop removal mining."
Careful and painstaking science, reviewed by several independent scientific organizations, concluded that stream pollution from mountaintop removal mining was 10 times that of streams from non-mining watersheds.
For years, the coal companies were virtually exempt from the Clean Water Act, as mountaintop removal permits were granted by George W. Bush, without any compliance with its terms. Contrary to coal industry propaganda, the EPA, after deciding to enforce the act, successfully worked with several mining firms to adjust their processes so that damage to streams and forests could be minimized. But Upper Big Branch mine – the site of a disaster killing 29 miners in 2010 – refused all efforts at mitigation with the EPA. Unlike the Bush administration, the Obama EPA refused to grant permits to firms deliberately and knowingly ignoring their responsibility to protect clean water for both aquatic life and downstream populations.
The EPA ruling will NOT put coal companies out of business. But this has not stopped them from resorting to a campaign of lies, climate-change-denying stupidities, and a host of dirty tricks whose real objective is to scare West Virginians into voting Republican. In reality, shale gas from the controversial hydraulic fracturing extraction technique called "fracking" is by far the only threat to coal's U.S. and global market share. The abundant supply of shale gas is pushing its cost to consumers down so fast that every coal-fired power plant in the country is considering switching fuels.
Nonetheless, the coal severance tax in West Virginia is paying for approximately 10 percent of the state budget. That tax was considered a progressive event when it was passed over 20 years ago, since for decades coal had paid zip in return for its domination of the state. In 1960 coal employed over 100,000 people, almost 20 percent of the total workforce. Now it only employs 20,000, plus perhaps another 15,000 contractors. Yet, the "tax" has enabled the coal operators to exert as much control as ever. It's as if the companies might refuse to pay the tax at the slightest provocation, and use it to get the governor, two U.S. senators and three Congresspeople to act as if they were simply outspoken employees of the industry. Joe Manchin, Earl Ray Tomblin – take a lesson from Al Gore! If you try to win independent voters with Republican talking points (as Al Gore did on Clinton's "impeachment"), it will not work – the independents will vote Republican, not for you!!
The United Mine Workers is part of this backward political alliance. I would like to give them a free pass, since I know from experience the great, almost impossible, difficulties a union has in opposing the "industrial policy" of its employers – even when they know it's wrong.
But, the stakes are so high in the coming election that no one gets a pass if the horrors of draconian austerity politics descend upon us in the form of a Romney-tea bagger-Scott Walker, labor-hating, racist, soak-the-people-feed-the-rich, anti-democracy administration.
United Mine Workers of West Virginia: Tell the companies and their political flunkies to go to hell. Go to Washington and negotiate your own, safe, and environmentally protected, compromise on coal. Obama will negotiate with you. Romney will never meet with you!!
Photo: A West Virginia mountain top removal mining site.