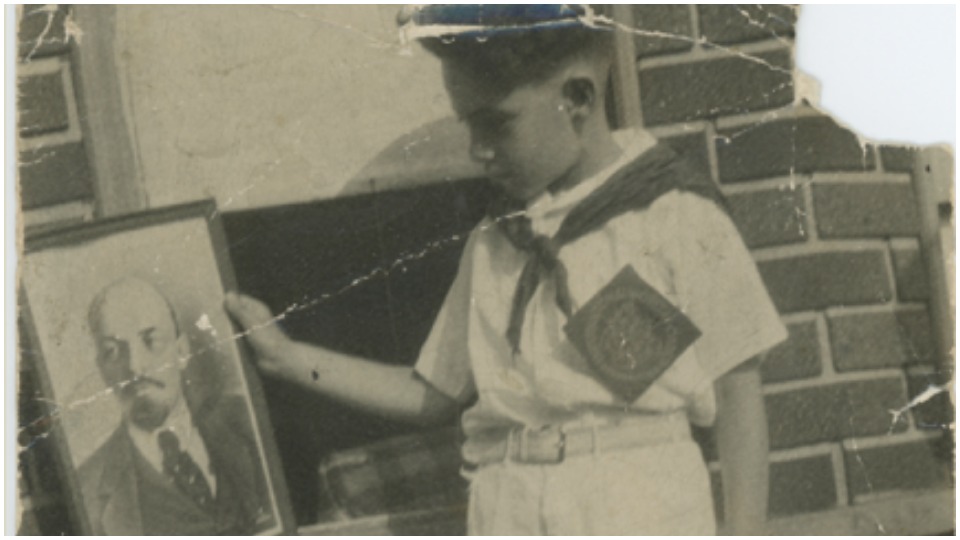 This is the first of a number of excerpted stories from a memoir "Where Were You on May Day? Transitions in Red, 1930s-1960s."
On September 20, 1911, Meyer Epel walked off the gangway of the ship that had carried him from Hamburg, Germany, to the Port of Baltimore and entered the United States. In processing his papers, immigration authorities changed his last name to Appel. He took a train to Philadelphia, where he united with Ida Schwartz, a young woman he had known in his hometown, Zagare, Lithuania.
He was 18; she was slightly older. She had provided him with a ship ticket with the understanding that when he arrived in the U.S. they would marry. This was not a love match, but they did marry and settled into a tiny, brick row house on a narrow street in South Philadelphia. During the next 12 years, Ida gave birth to five children, three boys and two girls; Meyer gained U.S. citizenship and lengthened his last name to Appelbaum (apple tree).
Six months after his youngest child was born, Meyer separated from his family and began a new life with another woman, Esther Kaminsky. Esther did not insist that Meyer divorce his wife. The legal expenses involved in obtaining a divorce were beyond their means. She loved Meyer and agreed to live with him, and she insisted that they work together to provide for Meyer's children. Esther worked as a sewing machine operator and her wages went to support Meyer's children.
Esther continued to work until a son, Noyma, was born in 1928. She worked in the garment industry on and off over the years until Eugene, a second son, was born in 1937. The four lived as a united family until 1947. Meyer left Esther and her two sons, and began a permanent relationship with another woman, Olga. This time he divorced Ida so that he could marry Olga. Esther died in Philadelphia in 1961. Meyer died in Florida in 1978.
2019 marks a century since the founding of the Communist Party USA. To commemorate the anniversary of the longest surviving socialist organization in the United States, People's World has launched the article series: 100 Years of the Communist Party USA. Read the other articles published in the series and check out the guidelines about how to submit your own contribution.
Eviction!
One warm and sunny morning in the spring of 1934, when I was five, I suddenly became aware of a flurry of nervous excitement and agitated conversations between my mother and father. They were anticipating a possible violent confrontation with constables attempting to collect long overdue rent. They did not have the rent money and were discussing how to deal with the constables, whose reputation for violent action against rent delinquents preceded them. My mother urged my father to hide, declaring, "They won't hit a woman." I do not know where he hid. Our apartment was small but he managed to stay out of sight.
Shortly afterward, I heard a loud knock on our apartment door. My mother opened the door and faced two muscular men, the constables, standing on the second-floor landing. Their hair was cut short, and they wore short-sleeved shirts and slacks. They moved several feet into the apartment. I saw a blackjack protruding from one man's rear pants pocket. Although I had never seen a blackjack before, I knew immediately what it was.
Shouting began when the men saw large photographs of William Z. Foster and James W. Ford, the Communist Party's candidates for president and vice-president in the 1932 elections, attached to the wall in front of them. The men gestured angrily at the photographs and shouted something about "people like you." The picture of Ford, an African American, seemed particularly to enrage them. The shouting continued for several minutes. Finally, my mother demanded that they leave the apartment. The shouting trailed down the stairs as the men descended and emerged from the building. Standing at another window, I watched my mother throw a bucket of water in their direction from a window above the apartment house door. The water did not hit them.
My mother, a hero
My mother was a diminutive woman, slightly less than five feet tall. Normally placid and soft-spoken, she was able to express great indignation when she perceived injustice. To her, an eviction for nonpayment of rent was a prime example of capitalist injustice. In her view, forcing people into the street because they cannot pay rent was the quintessential outrage produced by capitalism.
I was surprised to see her throw the pail of water at the constables. I had not experienced anything that violent in my young life, and certainly not from my mother. I was surprised but not frightened by what she did. If a single act by a parent ever had a profound effect on a child, I think this demonstration of defiance and indignation by my mother had such an effect on me. At the impressionable age of five, the actions of no less an authority than my mother told me that it is acceptable to protest injustice, loudly and even physically if necessary. I did not put these ideas together in that way at the time, but clearly, this vivid demonstration of resistance was the earliest in a lifetime of experiences in a variety of circumstances that made the same point in different ways.
My mother had been one of the thousands of immigrant men and women, primarily Jewish and Italian, who worked in the women's garment industry in New York, Philadelphia, and other big cities. She was a militant activist and in the early 1920s was one of the organizers of a campaign to unionize workers in the women's garment industry in New York. One union tactic was to send flying squads of union members to a shop and "take the shop down," that is, urge the workers to leave their cutting tables, sewing and pressing machines temporarily and as a group, march to the union hall, and join the union. My mother was a member of one of those organizing groups.
Some employers hired thugs to ambush union activists attempting to organize their shops. Strong-arm men hidden under tables and behind bundles of cloth attacked my mother's squad during one organizing effort. Several union people, including Esther, were seriously injured. The thugs threw her down a flight of stairs after beating her badly. In the melee, she had grabbed an umbrella from a male union member and gave as good as she got until the gangsters and the police, who appeared belatedly, overwhelmed her and the other union people.
Despite her injuries and despite the fact that the gangsters were the aggressors, police arrested her and several other union people. Her head bound in bandages, she appeared the next day before a judge. He noted that the 98-pound girl-woman before him appeared to be an improbable instigator of the fight and dismissed charges against her. This incident became a cause célèbre among garment workers. Charles Zimmerman, the prominent and influential then-head of New York Local 22 of the International Ladies Garment Workers Union, hailed her as a hero at a mass union protest meeting.
My mother's confrontation with the constables was consistent with her instinct to resist what she considered oppression or injustice. In the case of the union organizing drive, her efforts and the determined efforts of thousands of union workers were successful. The union ultimately organized the women's garment industry, although its size and power have waxed and waned over the years in response to economic and political conditions. In the case of the eviction, her personal demonstration of indignation and resistance delayed but failed to prevent loss of the apartment.
Her hair, cut in a "boyish bob," was gray-white in my earliest recollections of her. Her dark brown hair had begun to turn gray when she was about 16. Esther responded positively to the changing roles and status of women that were occurring in the larger society following World War I. She identified with the women's movement of her day and saw herself as "liberated" regarding clothing, hairstyles, participation in social movements, and her social role as a woman. Many women adopted the "bob" haircut in the 1920s to signal a newfound conception of their identity. She had been very thin in her younger years, so thin that friends were concerned she had contracted consumption, the common name for tuberculosis. As a young woman, she ate sparingly and became nauseated at the sight of raw meat.
Despite her slight appearance, she did not hesitate to struggle verbally or physically when a situation warranted. She seemed to have an intuitive ability to transform herself into an active combatant in the face of perceived oppression. When she urged my father to hide in anticipation of the constables' action, she displayed an ability to grasp the essence of a possible combative situation quickly and to act resolutely. She had not enjoyed a formal education, but she possessed a highly developed sense of working-class "street smarts": She knew who the enemy was and how to deal with him.
Although they did not evict us that day, the constables' angry visit signaled the inevitable. This was one of the worst years of the Great Depression. We were unable to pay the back rent, and the constables lost no time in putting us out of our apartment. They placed our household goods, including mattresses, beds, tables,  and chairs, on the sidewalk in front of the building. We stored some of our belongings at a friend's house. I do not know what happened to the rest.
I do not remember the actual eviction process. I surmise my mother kept me away from the apartment that day. However, a friend of mine, who is several years older and who lived on our street at the time, tells me he remembers seeing our household goods piled at the curb in front of our building.
We could not afford to rent another apartment, and since we had few relatives who could help, my parents turned to their friends for assistance. My mother and I stayed in the homes or apartments of friends in the neighborhood for varying periods when my father went out of town to look for work. The reasons for my father's absence and our serious financial problems go back to his radical politics. He was an idealist, a Communist, and a militant trade unionist. His willingness to put himself and his family's well-being on the line in support of his ideals, which my mother fully supported, compounded our financial problems.
Their friends, most of them leftist sympathizers, were loyal and generous. None of them lived in spacious residences. They had families of their own and also suffered the typical money troubles of the time. Despite their own difficulties, they found room for us and helped us any way they could. Sharing living space was a common experience in the Depression. While political and ideological considerations triggered our situation in part, our lot hardly differed from that of millions of other poor and homeless Americans who doubled up with relatives and friends while waiting for a better day. Those who had no resources lived in shacks and shantytowns or wandered the highways and railway lines in search of a meal or a bed.
Between 1929 and the time of the eviction, my family's financial circumstances had been difficult, but we did not experience the extreme troubles suffered by many other American families. During that period when millions were unemployed and had little hope of finding any kind of work, my father had managed to hold on to a part-time job. He was an auto and truck upholsterer and trimmer, an uncommon occupation even in those days, and earned just enough money to keep us alive. He possessed skills that were scarce and still somewhat in demand despite the hard times.
In the mid-1930s, our fragile economic condition collapsed. My father lost his part-time job and shortly afterward we lost our home, a small apartment above a tailor shop at the corner of 42nd St. and Leidy Ave., the center of a West Philadelphia neighborhood heavily populated with immigrant Eastern European Jews. Without my father's part-time paycheck, we were unable to pay rent, a common experience in those years, and the landlord evicted us. Our family's need for an adequate home and my father's need for an income-producing job were central issues in our lives for years afterward.