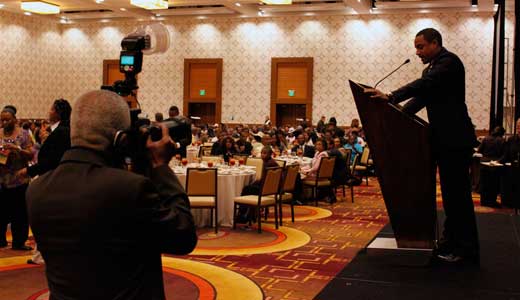 LOS ANGELES – During its convention this week, the NAACP put forth a resolution publically calling an end to the failed 40-year drug war. In 1971, at the behest of President Nixon, the U.S. government launched a campaign against drugs, and, incidentally, an assault against the African American community.
In the resolution, NAACP President and CEO Ben Todd Jealous pointed out the failures of the war on drugs and the specific targeting of African Americans in poor and working-class communities. According to Jealous, there is an annual $40 billion funding for the war on drugs campaign. He went on to say that African Americans are 13 times more likely to go to jail for a same drug-related offense than a white person.
Alice Huffman, president of the California State Conference of the NAACP, said that this war on drugs is directly causing African Americans to be "under lock and key," and she called for it to be "exposed and eradiated."
The NAACP, through its resolution, puts forth the alternative: to focus on a more rehabilitative strategy in dealing with drug users and offenders.
Robert Rooks, criminal justice director for the NAACP, has said statistics show that the war on drugs has failed, that drug use and addiction rates have not decreased.
"The only thing we've accomplished is becoming the world's largest incarcerator, sending people with mental health and addiction issues to prison, and creating a system of racial disparities that rivals Jim Crow policies of the 1960s," Rooks said.
After the Board of Directors ratifies the resolution in October, it will call for 1,200 active NAACP units to organize campaigns to end the war on drugs.
Photo: The NAACP's Hill Harper addresses the convention. Luis Rivas/PW