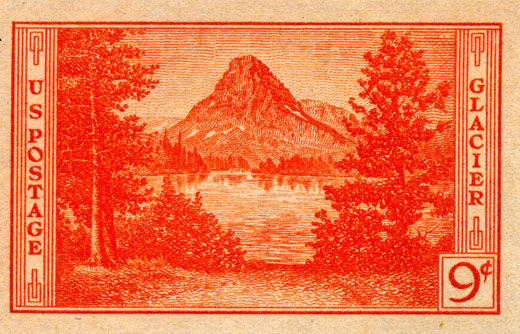 I guess I am what some folks would call a rambler. I am not speaking of my writing style, although some of my readers would disagree, but rather my longing for the road. There is nothing more settling to the soul of this savage beast than to be blowin' in the wind, in search of the answers, my friend. I've been everywhere, man, I've been everywhere. I have ridden my motorcycle over 1,000 miles in one day – a true Ironbutt in every sense of the word. So when the elements clamp a frosty grip upon my traveling aspirations there's only one thing to do. I head for my garage.
This is where I come to dream. With a Rand McNally road atlas in one hand and a glass of Kentucky's best bourbon in the other, the garage door rolls to a squeaky close. The aromatic fumes from the whiskey, the "angel's share," reach my nose before the pungent taste hits my tongue. With visions of sugarplums dancing in my head, I open the book of maps. With every turn of a page, warm memories wash over me as I reflect on my past adventures. I begin to plan what new trips will be taken when the weather turns hospitable, and my fingers follow newly found roads in faraway places with far out names. Bemidji? Winnemucca? Tucumcari? Fort Dick? Yes, there is a Fort Dick. I have ridden to all these.
Our nation's roads have led my wife and me to the most magnificent, spectacular spaces known to mankind. One particular image forever burned into my aging mind is traveling on the Going to the Sun Road in Glacier National Park. A construction crew stopped us in mid-ascent. As I looked out at the expansive vista, I recalled a quote read earlier in the day: "The best idea we ever had." Writer and historian Wallace Stegner called our national parks "the best idea we ever had. Absolutely American, absolutely democratic, they reflect us at our best rather than at our worst." So breathtaking was the enormous natural beauty of this view, I could not contain myself from shedding a few trembling tears. I am proud to tell you I have cried in amazement in more than one national park.
These are our national treasures. But the decision to set these special places aside was not an obvious, or easy, one. Today, we take these places of wonder for granted. The parks were born because in the mid-1800s a relatively small group of people had a vision to make sure America's greatest natural treasures would belong to everyone and remain preserved forever. "Americans developed a national pride of the natural wonders in this nation and they believed that they rivaled the great castles and cathedrals of Europe," explains David Barna, National Park Service spokesperson. This public effort to preserve and protect these lands from the hands of profit-driven private interests only succeeded when the federal government of the United States created the National Park Service in 1916.
This writer believes we have another national treasure, one worth preserving for future generations.
"Let us bind these people together to us with a chain that can never be unbroken." George Washington spoke those words in 1782.
Washington had a wish that the fledgling nationwide postal service, existing since 1775, would be given more federal authority to better serve its citizens. In 1794, Washington's wish was granted. The Post Office was established as a permanent part of the federal government and this country's first letter carriers were appointed. Our Postal Service, your Postal Service, has been the chain that has not been unbroken for 237 years. I find that amazing, and I truly hope that you do as well. If you are not yet amazed, I hope you are sitting down.
America's Postal Service is this nation's second largest employer, next to Wal-Mart. With 560,000 employees and annual sales of $67 billion, it would place 34th on the Fortune 500 list of America's largest companies if it were a private company. The United States Postal Service delivers 40 percent of the world's mail. The Postal Service delivers six days a week to 150 million households and businesses, virtually every address in America, daily. Private companies like FedEx and UPS deliver five days a week and serve at most 20 million addresses a day. Postage rates in this country are among the lowest in the industrialized world, and our rates are for universal coverage. Forty-four cents will get a letter to Guam, Hawaii or Alaska. In every independent survey and audit, the Postal Service places number one in the world for service standards.
The Postal Service receives no taxpayer subsidy from the American public. What is the financial mandate for the Postal Service in accomplishing all these fantastical feats? To simply break even every year. There is no profit motive.
America's Postal Service is facing a serious challenge today. We are in the throes of financial agony. The reasons are complicated, and the cures being bandied about run the gamut from reasonable discussion to outright destruction. You, the citizens of this nation and the patrons of this service, need to engage in the aid needed to preserve this venerable institution. It has been proven time and again in this nation's history that a relatively small, energized core of activated individuals can shape our future. To find out more, go to Save America's Postal Service.org and nalc.org. I cannot imagine our nation without its purple mountains' majesties, groves of giant redwood trees, or faithfully-spurting geysers. Nor do I wish to wake to a day when my mailbox is empty. These truly are "the best ideas we ever had."
Image: Creative Commons 2.0