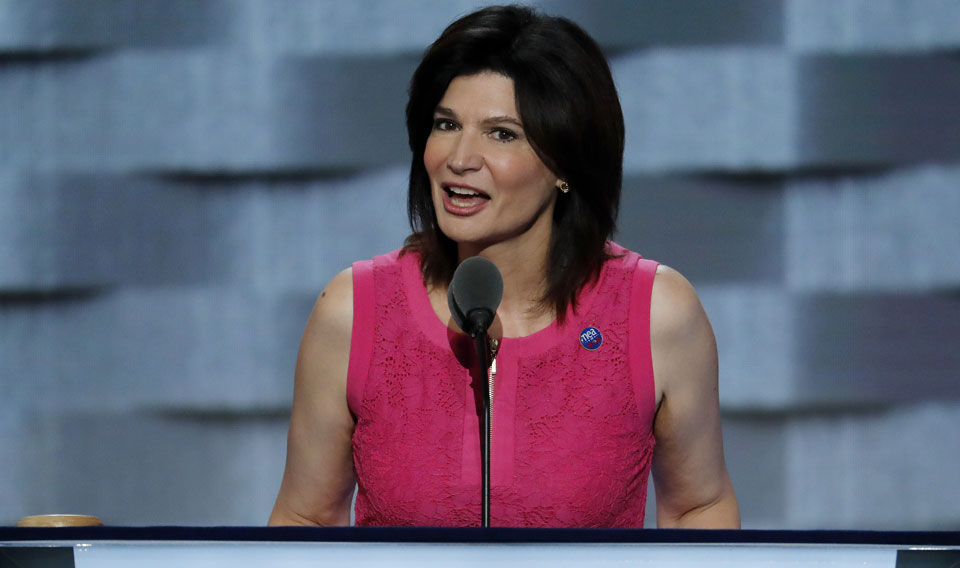 WASHINGTON—Presumed Democratic presidential nominee Joe Biden says "education is a civil and human right," National Education Association President Lily Eskelsen-Garcia reports.
And it'll also be a top priority should he win the White House away from GOP incumbent Donald Trump, his spouse, Jill Biden, Ph.D., a past community college professor, declares. Besides, she adds, he can't avoid it. "We'll be talking about it over his breakfast table" with her every day.
The NEA chief offered that Joe Biden quote, said directly to her in a past one-on-one talk, at the end of a 45-minute panel discussion with Dr. Biden on August 6. Rebecca Katz, M.D., a professor of infectious diseases at Georgetown University, and Camara Scott, a pediatric nurse from Westerville, Ohio, joined them, via zoom before an audience of educators.
All four discussed the problems and potential for when, if ever, students, teachers, and staff should return to brick-and-mortar schools in the face of the coronavirus pandemic still sweeping the country. But politics crept into the conversation, too.
That's because GOP President Donald Trump and his anti-teacher, anti-union, anti-public school Education Secretary Elizabeth "Betsy" DeVos, demand teachers, staffers, and students return to brick-and-mortar schools starting this month, regardless of the virus danger.
Virtually every school in the U.S. had to shut by May because of the virus, and the potential for its community spread in the crowded buildings. Teachers and students, on the fly, had to quickly adjust to distance learning via tablets, computers, and zoom conferences.
NEA, the Teachers (AFT), and the School Administrators (AFSA) all resist that Trump-DeVos demand, institutionally and individually. The unions offer detailed plans and principles for states and school districts to meet for the 100,000 U.S. school buildings to safely reopen.
"We don't want a tradeoff where someone dies doing reading, writing, and arithmetic," Eskelsen-Garcia, a sixth-grade teacher from Salt Lake City, told Jill Biden.
In addition, the Florida Education Association, the 145,000-member joint NEA-AFT affiliate there, is suing Trumpite GOP Gov. Ron DeSantis, his GOP state Education Commissioner and the GOP-run state school board for reopening too soon. Florida leads all states in cumulative numbers of people testing positive (510,389) since the coronavirus pandemic was declared March 13. And 58% of Florida's positive tests occurred in July.
Overall, 4.884 million people in the U.S. have tested positive for the virus as of 8:30 am August 7, the most authoritative source, Johns Hopkins University, reports. And 160,111 died.
Teachers and staffers want to get back to face-to-face learning, which is more valuable to kids
physically and psychologically, Jill Biden reported. But many are "scared stiff" to return, she said, quoting an unnamed middle school counselor in Virginia.
That same counselor "is also fielding calls at home from panicked parents who have no idea how to balance" teaching and monitoring their kids' learning via computer with their own jobs, or with the unaffordable need to leave their jobs because they must care for children.
"She has a 3-year-old and a 9-year-old. She's an educator and a mom, and she feels she's failing at both," Biden added.
"My husband Joe understands that. That's why he wants to triple funding for Title I schools" which have the highest proportions of students from low-income families "and why he knows schools will need more money for staff, protective gear" against the virus's community spread, "social distancing and broadband" for learning via zoom and teleconferencing.
"And both students and educators will need more mental health support" from counselors and nurses "to deal with the crisis" and its impact on them, including support when loved ones die. Outsiders underestimate a teacher's value in those circumstances, Biden said.
That goes for nurses, too, said Scott. When Eskelsen-Garcia asked her what message she would give to Trump and DeVos, the African-American mother first said "that's a loaded question," before unloading on the two of them: "If we had to forfeit one entire year to save one life" of a vulnerable child, "it would be worth it."
"Safety and education of our children should never be about politics."
Jill Biden agreed. "We have got to listen to the doctors and the experts," she said. Eskelsen-Garcia pointed out that Trump and DeVos don't do so. "It has got to be safe."
So did Katz. She added practical measures that must be imposed before students can return to physical school and university buildings. Her own, Georgetown, scrubbed fall classes.
"Before reopening, you have to lower the incidence" of coronavirus transmission from one person to others, she explained. "If it's more than five cases per 1,000 people, then bringing students, teachers, and staff back will result in the transmission of the virus."
Trump also praises northern European countries for their quick reopening of schools, six months into the pandemic, and declares the U.S. can do so, too. "This is simple," the president said recently. Katz had a comprehensive retort for that Trump claim.
"All the other countries had careful plans" for combatting community spread of the coronavirus, she said. Those plans included nationwide lockdowns. "And they were resourced"—paid for by federal governments—"for masks, ventilators, testing protocols, separation, social distancing" and quickly isolating people who tested positive while still providing methods for them to be taught and to learn. The U.S., Katz noted, didn't do that.