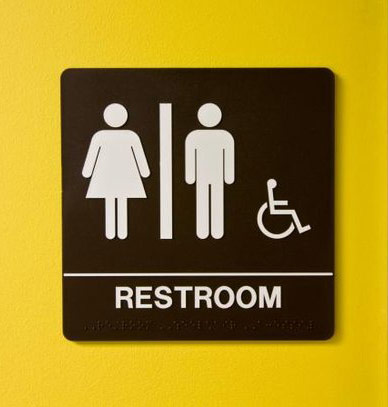 SEATTLE (PAI) – We've heard of employers mistreating their workers, but the following item out of Seattle is the latest entry in the "You gotta be kidding" category: The city's transit agency was fined $3,500 because it wouldn't let its bus drivers pee.
King County Metro Transit must pay the fine to the Washington Department of Labor and Industries by December 22. And it must submit a plan of how and when it would give its drivers, members of Amalgamated Transit Union Local 687, adequate bathroom breaks.
The transit agency "did not provide transit operators with unrestricted access to bathroom facilities when needed to relieve themselves," DOLI's citation said.
Local 587 has complained for years that drivers must resort to the "potty dance" to keep their composure – and it hasn't always worked. Holding it in damages the kidneys. Some use adult diapers. Others pee in a bottle. When drivers search for urinals at the end of runs and make themselves late, the transit agency writes them up. And every year, about 60 drivers, well, don't make it, and maintenance must replace urine-soaked drivers' seats.
Editors note: In September People's World posted an article about pregnant Walmart workers fighting for bathroom breaks as well as better pay. Read the full article here.