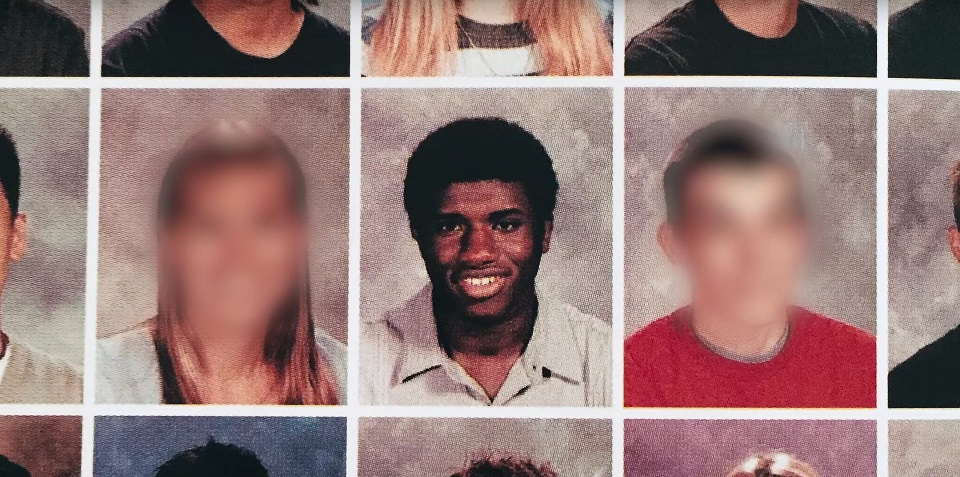 The emboldening of bigotry and hatred is just one of the toxic facets that the current president of the United States campaigns upon. One of the targets of this hate is the Muslim community. From his earlier days of attempting to "slander" Barack Obama by claiming he was secretly Muslim, to his "Muslim ban" of 2017, Donald Trump has used this community to play upon fear and xenophobia. The new Netflix documentary Ghosts of Sugar Land briefly attempts to explore the ramifications of an anti-Muslim atmosphere through an intimate lens of friendship, personal faith, and extremism in the town of Sugar Land, Texas. The results are mixed, but provide impactful moments to inspire conversation.
Directed and co-written by independent filmmaker Bassam Tariq (These Birds Walk), with co-writer Thomas Niles (Phantom Cowboys) the short documentary provides testimony of a group of suburban Muslims from the town of Sugar Land as they attempt to reconcile the disappearance of a close friend and the consequences of his actions. Their friend, given the codename Mark in the film, is Warren Christopher Clark. Clark is a young Black man and childhood friend of the group who, in 2018, would go on to travel to Syria to join the extremist organization Islamic State (ISIS). Clark would eventually be captured by U.S.-backed forces in Syria and forced to face charges of terrorism. The film was produced shortly before Clark's capture.
Winner of the short film jury award for nonfiction at the 2019 Sundance Film Festival, the 22-minute movie is full of themes, although it is only able to scratch the surface of a few. It's a somber look at a group of friends dealing with a heavy topic that not only affects them personally but everyone else as well, given the current political terrain. The movie explores the aftermath of the 9/11 terrorist attacks and the renewed anti-Muslim rhetoric from a millennial perspective. It provides a new and engaging way to tell a story that may be all too familiar for many who possess an identity that makes them political scapegoats and targets. The film is made even more personal as the director himself, Tariq, is one of the friends impacted by Clark's decisions.
When the film first opens, all the friends in the group are disguising their faces with masks of characters well known in popular culture. The sight of Super Mario, Iron Man, Black Panther, and others would have one believe that the doc will have a more jovial air to it. Yet, it actually serves to take just a small amount of weight off the serious matter of Clark/Mark's eventual descent into radicalism and religious extremism. It's an interesting style that while distracting at first also serves to grab your attention on the short journey you're about to take with the young men.
There is a nuanced way in which Tariq explores Clark's life and his eventual turn toward ISIS. The director chooses to contextualize rather than sensationalize, making for a more compelling story. Clark was their friend and they're trying to look at their own upbringing and his to understand how things could take the turn that they do.
Issues dealing with race are explored from a number of sides. The group of friends are self-described brown men, but they acknowledge that their friend Clark being Black made him even more alienated in the predominantly white town of Sugar Land.
Clark is described as a convert to Islam looking for acceptance but still feeling marginalized in whatever community he found himself in. This is juxtaposed with the friend group's own dealings of trying to be "normal" teenagers after the 9/11 attacks in a country that now had a newfound hostility toward their culture and faith.
Viewers are allowed to watch as the they ask themselves if, in their desire to fit in, and somewhat assimilate for safety and acceptance, they drove their friend Clark to seek guidance on Islam in the wrong places. These moments give a small raw glimpse of the dynamics between different communities of color as opposed to the often explored relationship of white people and people of color.
Another interesting aspect briefly touched upon is the infiltration of and spying on Muslim communities by the U.S. government that continues after the 9/11 attacks. Throughout the film, the friends wonder aloud if Clark really turned to religious extremism or if he had become an FBI informant. Has their friend always been their friend, or was he a government spy who was trying to bait them into incriminating themselves? It may seem like a bizarre question, but when looking at the paranoia instilled in the Muslim community due to the history of government surveillance and racial profiling they've endured, the question is not completely baseless.
The documentary doesn't have time to dive into any of these themes with great depth, as its main shortcoming is that it is not an hour longer; nor is it able to deal with the aftermath of Clark's arrest. What viewers are given, though, is a quick and raw glimpse into the life of young American Muslims trying to make sense of their life choices in an atmosphere that they feel already condemns them simply for their ethnicity and choice of faith. It's a much needed contrast to the sensationalized headlines and inflammatory rhetoric dominating mainstream news, which often focuses on those spewing hate rather than the ones affected by it.
Ghosts of Sugar Land is currently streaming on Netflix.