"Justice is the legal or philosophical theory by which fairness is administered." —Merriam-Webster Dictionary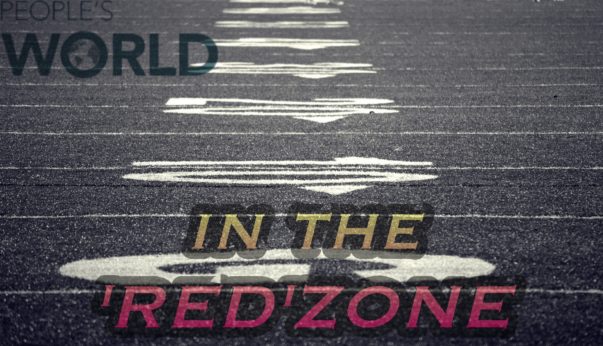 The question "Does justice exist?" often crosses my mind. I usually find the answer walking the streets of my hometown, St. Louis, and by tuning in to the evening news. The answer is always "No." Injustice is handed down daily by those we have entrusted to uphold the dictionary's high-flown moral philosophy. Speaking personally, I won't trust "law and order"—including baseball umpires—until law and order begin to respect and value humankind.
Keeping that in mind, I will admit that there are moments that help restore my faith.
This time around it's thanks to a 40-minute documentary by Netflix: Long Shot. Its tagline appropriately reads, "One murder. One alibi. One unbelievably true story with a Hollywood twist."
In May 2003, 16-year-old Martha Puebla was murdered on the doorstep of her Los Angeles home, mere days after testifying in a gangland murder trial. Police arrested 24-year-old Los Angeles Dodgers fan Juan Catalan at gunpoint, pinning him for the murder. Catalan's brother Mario was a co-defendant in the case where Martha testified. Police believed that Catalan had carried out the hit for his brother.
"I didn't do nothing, man…. You've got the wrong guy. I have a daughter, man…why would I do something like this, I would never hurt anyone," said Catalan on the police interview tapes.
The softspoken family man and baseball fan was innocent and had an alibi: Watching the Dodgers lose to the Atlanta Braves, 11-4 in extra innings with his six-year-old daughter, cousin and close friend.
Showing the game day tickets to prosecuting attorney Beth Silverman, nicknamed "the Sniper" for never losing a death penalty case, to back up the alibi, Catalan and his attorney Todd Melnik thought it would be enough to prove his innocence. She didn't buy it.
Melnik's only option to prove Catalan's innocence was to dig through hours of Dodgers game footage in the hopes off finding a clear image of Catalan. It was a "long shot," but Melnik was determined to find him among the 56,000 sports fans in the crowd.
And he did. But there was a catch: The image wasn't clear enough. Now, this is where Hollywood comes in.
Combing through the Dodgers film logs, Melnik found the name of a production company that was filming at the stadium that day.
"It was one I didn't recognize, so I called the number listed and was connected with someone from HBO," said Melnik.
Turned out that Larry David, the creator of Seinfeld, was filming on location for his HBO series Curb Your Enthusiasm. The episode—titled "The Car Pool"—shows David picking up a prostitute to help him beat traffic and make it to the Dodgers game.
In the documentary, Catalan recalls that his cousin had gone to get a drink and came back talking about there being a film crew in their section.
Melnik was able to watch the raw footage—time stamp showing—and found the needle in the haystack: Catalan and Larry David walking right past each other in the stands.
My jaw dropped.
Everything miraculously came together—a one-in-a-million moment that freed an innocent man. But as LA Dodgers' Senior Vice President Sam Fernandez said, "All of life is 'what if?'"
After his release, Catalan received a $320,000 settlement from the City of Los Angeles for his unjust five-month incarceration in a maximum security prison. The arresting detectives were removed from homicide duties after it was found they had mishandled the arrest and tried to coerce a confession from Catalan. Gang members were much later found guilty for the murder and received life sentences for the execution-style killing of Martha Puebla.
Directed by Jacob LaMendola, this true-crime drama skillfully blends news, courtroom and police footage with interviews of the major players, and a bit of comedy.
I highly recommend the film—even if you're not a baseball fan. The trailer can be viewed here.
In the "Red" Zone gives it 3.5 out of 4 stars.