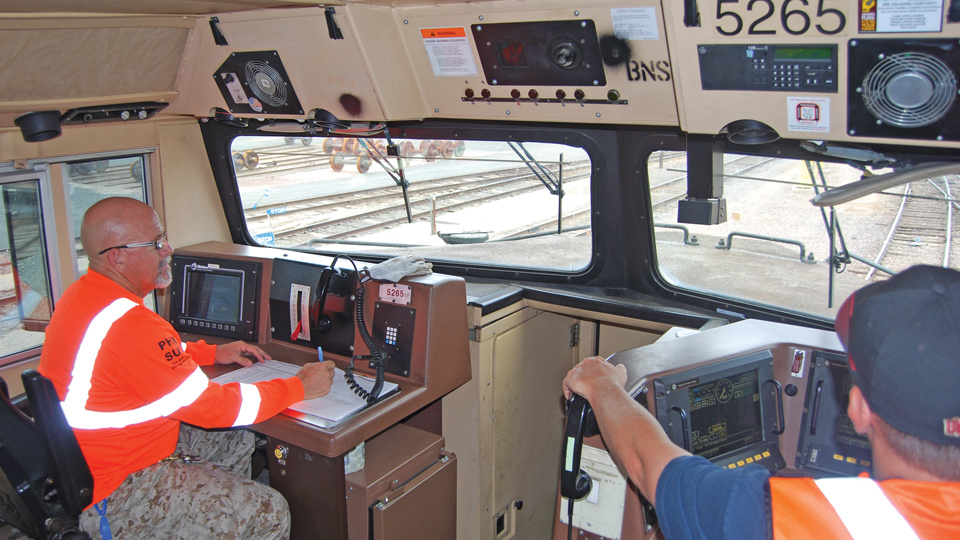 RENO, Nev. (PAI) — Calling it unneeded due to current collective bargaining agreements covering every large and medium-sized rail line in Nevada, GOP Gov. Brian Sandoval vetoed a top rail union safety cause: Mandatory two-person crews on all freight trains.
In his veto message to the legislature in June, Sandoval also noted that two big railroads serving the Silver State, the Burlington Northern-Santa Fe and the Union Pacific, had objected to the mandatory requirement – even though their contracts with the Smart Rail Division and with other rail unions called for the two-person crews.
The two-person crew mandate "does not appear to be necessary," Sandoval said. "The intent behind the bill is laudable, but…there is no evidence that requirements imposed by the bill will result in increased safety for rail crews or the general public."
Smart's Rail Division – the old United Transportation Union – along with unions in the Teamsters Rail Conference and other rail unions, including the Steelworkers and the Machinists, have been pushing two-person crews on freights for years.
They've introduced evidence to federal officials and Congress of increased safety on freight trains with those crews, and particularly cited findings by a non-partisan investigation that the horrific fatal accident in Lac-Megantic, Quebec, several years ago could have been prevented had that freight had two crew members.
The accident's resulting fireball killed 46 people and destroyed the town's entire downtown.
Sandoval also said technological progress could render the two-person crew standard obsolete, and that 47 of the other 49 states lack a two-person crew rule. Requiring a two-person crew in the future "would make Nevada an outlier," on the crew issue, the governor claimed, with railroads having to add crew members just to get through the state.
Ironically, Sandoval's veto message belies his stand: California is one of the other two states that requires two-person crews, Sandoval wrote. And virtually every large and medium-sized railroad that runs through Nevada starts or ends in California.