WASHINGTON (PAI)—The National Labor Relations Board's new General Counsel, Jennifer Abruzzo, will seek reversal of many Trumpite anti-worker rulings of the last four years, and some even before that, she's told the board staff.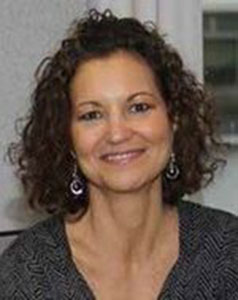 In a droll understatement at the start of her 11-page memo to board divisions in D.C., and regional offices nationwide, Abruzzo said "the board has made numerous adjustments to the law, including a wide array of doctrinal shifts.
"These shifts include overruling many legal precedents which struck an appropriate balance between the rights of workers and the obligations of unions and employers. At the same time, there are many other issues that also should be carefully considered to determine whether current law ensures employees have the right to exercise their fundamental" labor law "rights both fully and freely."
Abruzzo, formerly a top counsel for the Communications Workers, will have both a pro-worker board majority on her, and workers' side, starting in late August, as well as a pro-worker top deputy, Peter Sung Ohr, to help her in the mission.
Democratic President Joe Biden named Abruzzo to the GC job after firing predecessor Peter Robb on Biden's first day in office. Robb, in his own memo four years ago, wanted to roll back pro-worker NLRB rulings dating back decades. Ohr, then NLRB's Chicago regional director, took over temporarily until the Senate confirmed Abruzzo. He'll stay on as her #2.
Senators then filled two NLRB seats, effective in late August, with pro-worker Biden nominees, giving the board its required three members from the president's party and two from other parties.
Abruzzo cites dozens of changes in NLRB doctrine and past precedents, all in ways where the Trumpite GOP majority sided with bosses. Some of them she wants to reverse are:
A case involving SuperShuttle at the Dallas-Fort Worth Airport, which gave bosses wider leeway to declare workers "independent contractors" and thus not protected by labor law. In another case, the Trump majority decided that though the employer illegally misclassified workers as "independent contractors," there'd be no penalty.
Two cases making it harder to prove the boss's real reasons for breaking labor law was hate of unions. One increased the burden of proof the General Counsel—the board's top enforcement officer—must meet to show such hate. The other "de-emphasized the significance of pretext" bosses use as an excuse to beat labor law-breaking charges.
Banning use of employers' e-mail systems for union communications, unless there's a flat ban on all non-work e-mails, such as for bazaars and bake sales. The Obama-era board ruled for union use of e-mail, in a case involving the News Guild local at the Eugene (Ore.) Register-Guard. The Trump-named majority reversed it in a 2019 case involving the Rio Hotel and Casino in Las Vegas.
"Regions should also submit cases involving employees' use of other electronic platforms in the workplace, i.e. Discord, Slack, Groupme, or other employer communication systems," Abruzzo wrote.
Allowing "confidentiality rules, non-disparagement rules, social media rules, media communication rules, civility rules, respectful and professional manner rules, offensive language rules, and no camera rules," into employee handbooks.
A 2021 Trump majority decision declaring "an otherwise lawful work rule applied to restrict Section 7 activity remains lawful." Section 7 of the National Labor Relations Act declares workers legally can engage in "protected, concerted activity" on their own behalf, in or out of a union.
Six cases, all decided in 2020, which greatly broadened what employers could enforce under "confidentiality agreements" and separation settlements.
Collectively, the cases imposed an enormous gag rule on departing workers. The biggest one, involving Baylor University Medical Center, even banned them "from participating in claims brought by any third party against the employer, in return for severance monies."
A case that hit interns hard. Not only does the NLRA not cover them, the Trump-named majority ruled, but if workers stick up for the interns in "protected concerted activity," that's not covered either.
A 2020 case involving Shamrock Foods which let employers "offer significantly more backpay" to an illegally fired worker "in return for a waiver of reinstatement," which labor law gives the worker.
Two cases which may be affected by a recent U.S. Supreme Court ruling affecting farm worker organizers' access to workers in the fields, if that's the only place the organizers can contact them.
The GOP majority ruled in 2019, in a case involving the University of Pittsburgh Medical Center, that an employer could "employer to exclude union representatives from, inter alia, access to public spaces on employer property."
The same year, in a case involving the Tobin Center for the Performing Arts, the majority declared "a property owner may exclude off duty contractor employees seeking access to engage in Section 7 activity unless they work both regularly and exclusively on the property and the property owner fails to show they have one or more reasonably non-trespassory alternative means of communication."
Though rolling back Trump-era diktats will keep Abruzzo, Ohr and the General Counsel's office busy, her memo also indicates there are future areas of expanding workers' rights she wants to investigate.
Some of them include expanding protection for "salts" construction unions send to non-union sites, investigating the legality of bosses' partial lockouts and workers' intermittent strikes, and whether non-union workers should have the same Weingarten rights to a rep when they face discipline as unionists now do.
And Abruzzo wants to review a Trumpite ruling that says the only time bosses must open their books to unions is if bosses claim in bargaining "an inability to pay" the workers. The Trump majority said bosses could also keep the books closed if opening them would put the company at "a competitive disadvantage."