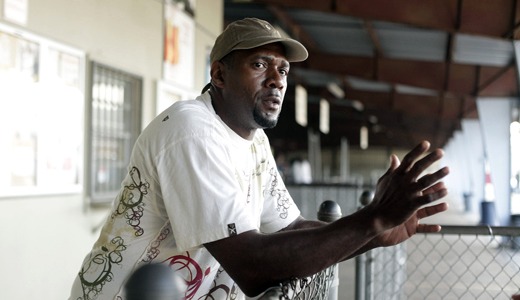 NEW ORLEANS – Reginald Johnson, 47, is a 20-year dockworker and father of four. When Hurricane Katrina struck, he played a major part in rescuing people in devastated neighborhoods that looked like war zones.
"We housed people, we fed people, we transported people to dry land," said Johnson.
Katrina was the first in what would become a series of tragedies for the Big Easy, the next being the 2010 BP oil spill.
Jeff Pohlmann, owner of Today's Ketch, a seafood restaurant in Chalmette, La., remarked that, when that oil began to taint the Gulf Coast, he was "concerned for the health of everybody," and worried about the oil's effect on the shrimp and other seafood.
"We had to make sure it was okay to eat!" he said. "A lot of people who come here like to get local seafood. Once we assured the public that it was safe to eat, they started coming back."
Local fisherman and bayou resident Chet Held commented, "We don't know what kind of long-term effects the oil spill is going to have."
But Pohlmann said that the seafood he sells is fine, and that experienced bayou fishermen like Held know how to check for tainted products and dispose of them.
So, said Pohlmann, "what I would say to everybody looking for seafood is – come on back."
Despite the haunting memories of the twin disasters, Pohlmann chatted pleasantly with Held about times old and new. For many years, Held would go out on the water, get the shrimp, and bring it to Pohlmann's restaurant.
Eighty percent of New Orleans is still damaged from Katrina. But the two men pointed out all the silver linings in the cloud of uncertainty, like the building of new schools and partial revival of local seafood markets. In short, they stayed optimistic, and they didn't let the events of the past keep their spirits down.
From the bayou to the French Quarter, New Orleans residents show that they are a pleasant and resilient community – not ones to complain and give up. After all, this city proved itself remarkably upbeat for an area that has endured so much. A casual stroll down Bourbon Street is proof of this.
Johnson described just what it is about the city's people that makes them so friendly and hopeful.
"It's that good old southern hospitality," he said as he sat at Lil' Dizzy's soulfood restaurant having lunch with People's World reporters. "People will help you here. That's just the way we are."
New Orleans is also an example for racial equality and respect, Johnson believes. "New Orleans is one big melting pot of different people and cultures. There is no city in the country more diverse than New Orleans."
But the people of New Orleans, ever so willing to treat everyone fairly and with generosity, need help themselves.
"They tell you that the city's back and the economy's up, but that's only partial," Johnson said. "People are still suffering."
Johnson realized that "it takes time, it takes money." But, he said, "Why can't the bigwigs in New York help? I would love to see a corporate executive come down here and help these decent working people. I'm not asking for a lot. I don't need a vacation in the Hamptons – but I do need a place to sleep."
As he drove through the city's Ninth Ward amidst blighted, eerily quiet streets, he was visibly upset. However, he smiled good-naturedly, waving and saying "Hello" to the few homeowners there who had managed to piece their lives back together.
"We need help," he said. "This was all people had. Where do they go? What do they do?"
Looking uncertainly at the troubled city, Johnson said, "This is the Big Easy. But right now? Things ain't so easy."
Photo: Reginald Johnson, dockworker and longtime New Orleans resident, voices his concerns about the city not getting the help it needs. Colin Gray/PW