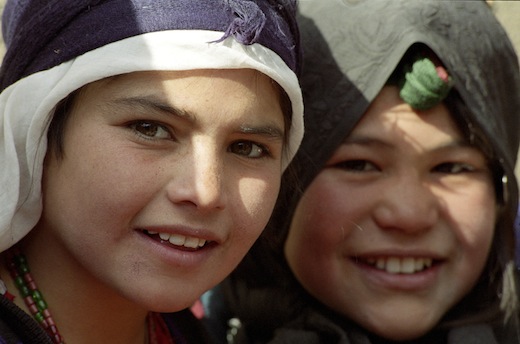 A new report by a leading British defense and security think-tank finds that Taliban leaders and members "deeply regret" their past association with Al Qaeda, and top-ranking Taliban officials say a cease-fire could be negotiated in Afghanistan as part of a broader agreement.
The report, Taliban Perspectives on Reconciliation, issued by the Royal United Services Institute (RUSI) Sept. 10 concludes that a general agreement could include a cease-fire and a political agreement, followed by a renunciation of Al Qaeda.
Among the findings:
Once a comprehensive general cease-fire and/or political agreement were decided, Taliban activists would obey a call to completely renounce Al Qaeda if it came from top Taliban leader Mullah Mohammad Omar. The Taliban would then act to assure that Al Qaeda could no longer function in Afghanistan.
The Taliban could be open to formation of a joint monitoring commission also including the Afghan government and the U.S. and international forces, to investigate reports of Al Qaeda activity.
Continued drone attacks in Afghanistan and across the Pakistani border would "severely complicate" this process.
The report is based on lengthy interviews with four unnamed senior Taliban leaders and allies, conducted in July by four leading academics – Anatol Lieven, Theo Farrell and Rudra Chaudhuri from the Department of War Studies at King's College, London, and Michael Semple from the Carr Center on Human Rights at Harvard University.
Taliban officials were quick to issue a public denial that the interviews had taken place. But U.S. and Taliban representatives are known to have held behind-the-scenes discussions in Qatar until the Taliban called them off in March over claims the U.S. failed to fulfill a promise to release Afghan prisoners from the U.S. security prison at Guantanamo Bay. Secret contacts have reportedly continued.
The interviews focused on the Taliban's main leadership structure, the Quetta Shura headed by Mullah Mohammad Omar, and the interviewees were said to represent more moderate forces within the organization.
Among those interviewed were a former Taliban minister and close associate of the Quetta Shura's Political Committee, a former deputy minister who was a founder of the Taliban in the 1980s, a former insurgent commander who has been a lead negotiator for the Taliban, and an Afghan mediator never part of the Taliban who has long experience negotiating with and for them.
RUSI said identities of those interviewed were carefully checked. Interviews were conducted in Pashtun, Dari and Urdu.
Besides drone attacks, other sticking points included rejection of talks with President Hamid Karzai's government, which the Taliban view as both weak and corrupt. The interviewees also felt outright acceptance of the current constitution would be a non-starter.
However, a long-term U.S. military presence could be acceptable if it didn't constrain Afghan independence and observance of Islamic law.
The Taliban are seeking to end attacks on teachers and health care workers, and support efforts to improve health care. Mullah Omar issued a letter supporting a recent campaign against polio.
A Taliban policy document on education that came out earlier this year acknowledges the need to teach mathematics, science, history and geography in both religious and general schools. It includes references to education for girls and young women, though it totally rules out co-education.
The interviewers also said the Taliban want to see a clerical presence in the government, but without executive authority, and are strongly opposed to splitting up the country into a federal structure.
Photo: These young people live in Maslakh Camp for Internally Displaced Persons, which is situated near the western Afghan city of Herat. It is home to more than 350,000 displaced Afghans according to the official count from the time of Taliban rule. (fotopedia/CC)