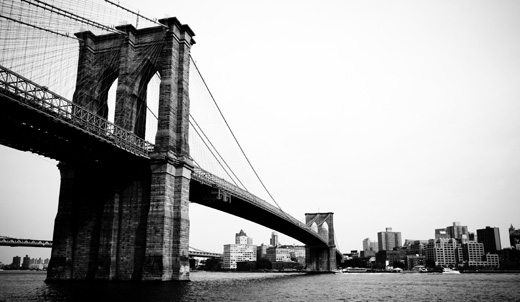 NEW YORK – "A clear majority of the city's voters say empathy is the most important trait in the next mayor, far more important then temperament, management experience, or the ability to recruit new businesses according to a new poll by The New York Times and Siena College," the Times reports.
Even though a plurality agree that current Mayor Michael Bloomberg, who is stepping down, has done a good job, "65 percent say they want to move the city in a new direction."
Most voters (53 percent ) say if Bloomberg endorses a candidate it would not affect their vote. Bloomberg has been mayor for 12 years and that's how much influence he has with voters. Twenty-eight percent say they would likely not vote for a candidate the mayor would endorse.
With no candidate polling over 30 percent of the vote at this point none of them can afford a 28 percent solid opposition that the mayor's endorsement would bring.
When the United Federation of Teachers endorsed Bill Thompson for mayor, Bloomberg said it was "almost the kiss of death." If the poll is accurate it seems that the mayor may be quite a political grim reaper himself.
New Yorkers want a mayor with a heart. The poll showed that voters are most concerned about the economy and jobs, followed by education, crime and housing. A majority are not satisfied with the quality of public schools in the nation's largest school system. According to the poll, 45 percent feel "stop and frisk" is "acceptable" while 50 percent feel it is excessive.
Only 15 percent say they want a mayor who can attract businesses to the city. Only 11 percent say they want a mayor who has successfully managed a large organization in the past. Sixty-one percent say that the most important thing is electing a mayor who understands the problems of ordinary New Yorkers.
When Bloomberg was first elected, some voters bought into the idea that a super-wealthy mayor could not be bought and would be independent. But Bloomberg didn't have to be bought: he was already on the side of Wall Street and biggest of the big-moneyed interests. This billionaire mayor's heart is with his ruling class chums. He has no sympathy for working people, He is anti-union, out to break the public workers unions, and price low-income people out of New York City. His corporate policies have ruined our public schools.
Bloomberg openly defends racial profiling. His "stop and frisk" is based on the same racist rationale as "stand your ground." Ask the families of Sean Bell or John Collado. Under Bloomberg, black and Latino communities have been under siege.
The priority of a billionaire mayor is to protect the interest of billionaires. That is why the people of New York City want a mayor who will move the city in another direction.
What does that mean?
They need a mayor with a heart. A mayor who respects working people, will fight for jobs, respect union contracts, raise the minimum wage and hire more teachers. A mayor who is willing to tax the rich.
Photo: Brooklyn Bridge. Martin CC BY 2.0.