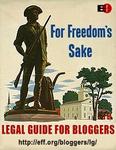 Cool reception at NAACP
July 20 marked a first for George W. Bush: For the first time since taking office in 2001, he spoke at the NAACP Convention, having refused the invitation for the past five years. His speech, which some reporters noted was nearly identical to the one he gave to the group in 2000, was received with a polite quiet, though the crowd booed the president at a few points. One such moment came when Bush spoke of his support for charter schools and voucher programs.
Congress passes Voting Rights Act renewal
Timed to coincide with Bush's speech at the NAACP convention, the Senate passed a renewal of the 1965 Voting Rights Act, 98-0, on July 20. The 25-year renewal was approved by the House on its second try July 13 with a vote of 390-33. The renewal act was named in honor of civil rights pioneers Rosa Parks, Coretta Scott King and Fannie Lou Hamer. Bush has said he intends to sign it into law.
Mixed signals on phone spying suits
Federal Judge Vaughn Walker refused to dismiss the Electronic Frontier Foundation's class-action suit against telecom giant AT&T, July 20. The federal government and AT&T had both filed motions hoping to stop the case, in which AT&T is charged with illegally aiding the National Security Agency in its collection of customers' telephone information.
On July 25, another class-action lawsuit against AT&T over NSA phone spying was dismissed in Chicago by Federal Judge Matthew Kennelly.
Court rules in favor of Wal-Mart
A federal judge ruled July 19 that a Maryland law, which would have required large employers to spend at least 8 percent of payroll on health care, violated federal law. Applying only to nongovernmental employers with 10,000 or more employees, the law directly targeted Wal-Mart, the only company in the state that fits that bill. Other states are considering similar laws.
Army rebids Halliburton contract
The Army was preparing to solicit bids July 28 on the contract it awarded Halliburton subsidiary KBR in 2001 to provide services to U.S. soldiers. Since then KBR has gotten over $17 billion in orders — over $15 billion in Iraq.
Halliburton used to be run by Vice President Dick Cheney.
Auditors, congressional Democrats and the Justice Department have sharply criticized the quality and cost of Halliburton's work in Iraq. The Pentagon said earlier this month it would not renew the contract, though KBR could bid again.
"Taxpayers can breathe easier knowing that the days of $45 cases of soda and $100 bags of laundry are coming to a close," said Calif. Rep. Henry Waxman, top Democrat on the House Government Reform Committee.
—Jennifer Barnett