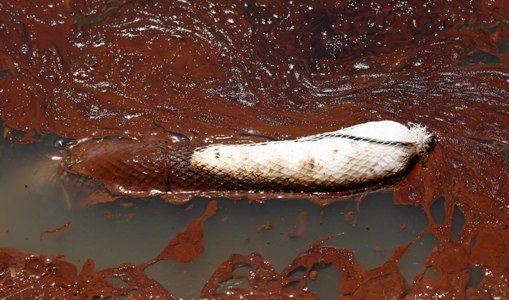 MSNBC Matthews plays hardball with BP: Nationalize 'em
MSNBC news commentator Chris Matthews called on the Obama administration to do its best for the people and nationalize the oil industry. On his show, Hardball, Matthews said, "I don't think there's-the government is doing its best. Why doesn't the president go in there and nationalize that industry and get the job done for the people?
Washington hears testimony on job creation
Monthly unemployment numbers and other economic statistics only tell part of the story of the economic crisis. At a congressional forum today, May 25, in Washington, people like Charles Jenkins from Chicago, a 55 year old African-American man temporarily employed, will offer compelling testimony for why the Local Jobs for America Act (HR 4812) is necessary to put significant numbers of people back to work immediately. The forum is co-sponsored by the Leadership Conference on Civil Rights.
Jury selection begins for police torture trial
Jury selection is under way in the trial of former Chicago Police Lt. Jon Burge, who is accused of lying about the long-ago torture of suspects. Burge has pleaded not guilty to obstruction of justice and perjury. He's accused of lying when he denied in a civil lawsuit that he and his officers tortured suspects in the 1970s and 80s. He faces a maximum of 45 years in prison if convicted of all charges. Burge's trial in front of U.S. District Judge Joan Humphrey Lefkow is expected to last six weeks.
North Korea says it will sever all ties with South as tensions mount
Relations between North and South Korea, already strained over the sinking of a South Korean warship, deteriorated to their worst point in years today, May 25, as the South Korean president redesignated the North as its archenemy, and the North said it would sever its few remaining ties with the South.
Colombia mining interests displace communities
In Colombia, the Afro-Colombian community is being displaced and targeted by paramilitary groups, due to the fact that there land was taken for mining concessions. Please send letters to the officials listed!
U.S.-Cuba talks on Gulf oil disaster
U.S and Cuban officials are holding "working level" talks on how to respond to the massive Deepwater Horizon oil spill that is believed to be dumping thousands and thousands of barrels of crude a day into the Gulf of Mexico, two State Department officials told The Associated Press.
Solidarity results in tentative pact for Rio Tinto miners
The combination of worker solidarity and the strong support of their neighbors helped workers at Rio Tinto's borax mine in Borax, Calif., take on one of the world's largest mining companies. They won a tentative agreement on a new six-year contract that protects their jobs, calls for raises and maintains protections against discrimination and favoritism.
Shameless profit-making by health industry, new report shows
While the country debated health care reform in the first quarter of 2010, the nation's five biggest insurance companies saw their profits soar, raised consumers' premiums, offered fewer benefits and lost 2.8 million customers, mostly because consumers could no longer afford their plans, according to a new report from Health Care for America Now.
DHS should end Arizona immigration enforcement program
Arizona's new anti-immigration law (S.B. 1070) would make the federal government complicit in racial profiling, unless the Department of Homeland Security rescinds agreements with Arizona law enforcement under an immigration training and enforcement program, according to civil rights and labor leaders.
Photo: An absorbent boom is seen amidst encroaching oil at a land bridge built by the Louisiana National Guard to hold back oil from the Deepwater Horizon oil spill in Grand Isle, La., May 21. (Gerald Herbert/AP)