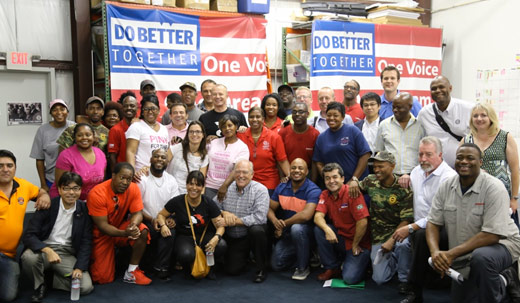 DETROIT – Nissan Motors' North American management has rejected a federal offer to mediate Nissan's dispute with the United Auto Workers over the union's organizing drive and community backing at the foreign carmaker's Canton, Miss., plant.
The State Department extended the offer last year after hearing evidence from UAW of Nissan's violations of labor commitments Japan and its companies make as members of the Organization for Economic Cooperation and Development (OECD). The UAW and its international union allies accepted and met mediators in November.
But Nissan rejected the offer, the UAW reported on Feb. 2. The car firm claimed that "entering mediation over issues raised might violate U.S. national labor law."
The State Department "strongly disagrees and is not aware of any applicable law or procedures that would weigh against offering its good offices in this case… The U.S. works to facilitate a dispute resolution that is mutually drafted/composed and accepted by the parties and that does not violate applicable law."
A report commissioned by human rights groups, showed Nissan engaged in labor-law breaking in Canton, plus violations of the OECD commitments. Workers also toil under a two-tier wage system and are subject to arbitrary discipline and firing, notably for supporting UAW.
Photo: Leaders of international unions met with Nissan workers in Canton, Mississippi, pledging to tell their stories to workers in their home countries. IndustriALL.