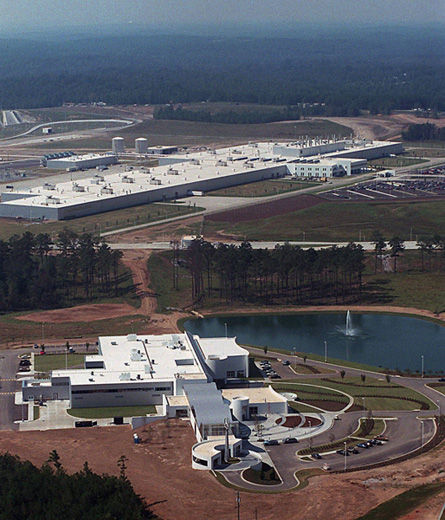 TUSCALOOSA, Ala. (PAI)–Daimler-Benz broke U.S. labor law in contesting the United Auto Workers' organizing efforts at the firm's Mercedes-Benz vehicle plant in Tuscaloosa, Ala., National Labor Relations Board Administrative Law Judge Keltner Locke has ruled.
Locke ordered Daimler to dump a rule in its employee handbook which reasonable workers could interpret as barring free speech, including discussion of the union. He also ordered the firm to stop barring workers, on their own time, from distributing pro-union literature in "mixed-use" rest break areas and in the plant's atrium.
UAW hailed Locke's late-July ruling. The UAW effort in Alabama is part of the union's new focus on organizing autoworkers at foreign "transplant" plants in the South.
"Daimler acted with hostility and in direct contempt of its neutrality policy in its dealing with pro-union workers" in Tuscaloosa, said union Secretary-Treasurer Gary Casteel.
"We always hear the company stating that they're neutral, but every team member in that plant knows it simply isn't true," Mercedes worker Rodney Bowens told UAW.
"If team members aren't intimidated, then why are they always telling me, 'I want a union, but I don't want anybody to know about it,'" Bowens added. "The company has created a climate of fear to prevent us from forming a union. In this case they broke federal law to do it, but there are countless other examples of where they use scare tactics."
Photo: An aerial shows the Mercedes/Benz training and visitors center in the foreground in Vance, Ala. with the assembly plant in the background. Neil Brake/The Tuscaloosa News/AP