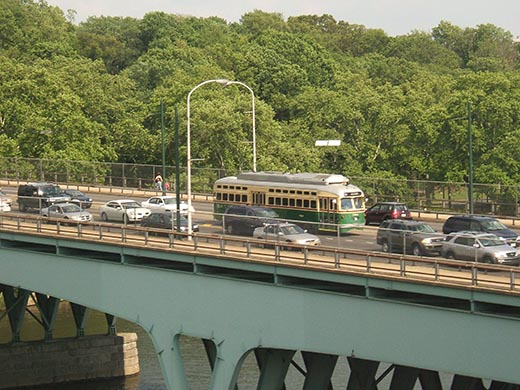 PHILADELPHIA – Transport Workers Union (TWU) Local 234 has voted to authorized a strike at the end of this week, if continuing negotiations do not result in a contract by October 31. The union has worked without a contract for 8 months. The Southeastern Pennsylvania Transportation Authority (SEPTA) had insisted on no pay raises for TWU workers for 5 years even though SEPTA has received increased funding from both the state and federal governments and ridership has increased by 30%. SEPTA wants to increase worker contribution to worker health coverage from 1% to 4% and freeze the level of pension benefits.
Local 234 President, Willie Brown said, "This is the last week of working without a contract. We will negotiate as long as we can."
TWU Local 234 represents 4,700 SEPTA employees in the city, those who drive the buses and trolley cars and operate the subway trains and those who maintain the transportation system. Local 234 wants a 4% salary increase each year and an increase in SEPTA's contribution to its members' pension fund. Local 234 also wants SEPTA to stop contracting out maintenance and repair work and allow its employees to do the work.
By coincidence 2 weeks after Local 234 announced the strike authorization vote, the Philadelphia Phillies Baseball team won the National League Pennant and is now a participant in the World Series, beginning October 28th in New York. The World Series games will be played in Philadelphia this weekend. Neither SEPTA nor the city would like to see negative publicity and the disruption a strike would cause for the 5,000 – 8,000 fans expected to attend.
SEPTA spokesman, Richard Maloney said , "Our focus is on the 1 million riders who go to work daily not the baseball fans." Local 234 also represents more than 600 SEPTA workers in the surrounding counties of Philadelphia, but their contracts do not expire until April 2010.
The last time TWU Local 234 went on strike was in 2005. "SEPTA ran a campaign against the union in 2005" said Local 234 president, Willie Brown. "The inconvenience a strike creates is not the fault of the hard working bus drivers and subway workers, but rather the greedy management."
"Like everyone else, we're hoping they reach an agreement," said Rina Cutler, the city's Deputy Mayor for transportation.
Photo: Lhoon http://www.flickr.com/photos/lhoon/153134223/ Creative Commons 2.0