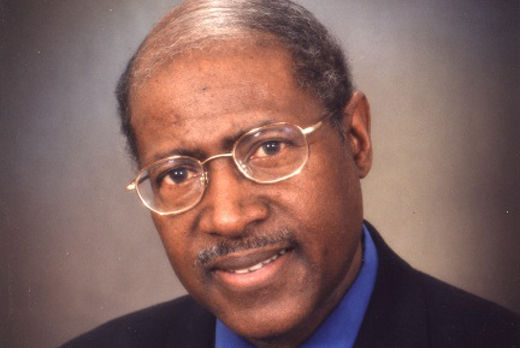 Dr. Ron Walters, a distinguished scholar and civil rights movement activist, died last week from cancer at the age of 72.
Rep. Barbara Lee, chair of the Congressional Black Caucus said, "Professor Walters was a scholarly giant and was one of America's most insightful analysts of the political landscape, in general, and of the intersection of race, politics and policy, specifically. His scholarly work and sound advice, have assisted many past and present members of the Congressional Black Caucus and other African American political and civic leaders around the country."
Walters hailed from Wichita, Kansas, and was born into the freedom movement, his mother serving as a state civil rights investigator. As a teenager, he along with a cousin led one of the first successful lunch counter sit-ins.
Walters attended Fisk University and earned his PhD from American University. He taught at Brandeis, Howard and the University of Maryland, College Park.
His interest and involvement in the struggle for equality led him to involvement in the National Black Political Assembly where he helped draft its mission statement. Walters also worked in the Free South Africa movement and was a founder of TransAfrica forum. He served as an advisor to the Rev. Jesse Jackson in his two historic bids for the U.S. presidency.
An outstanding political scientist, Walters was an early supporter of Barack Obama's campaign to become president and was one of the first to predict its success. He ardently defended the administration's achievements. "I think that the pundits and the public should face up to one fact," he wrote. "The mess that President Barack Obama inherited will not be fixed in one year, or two, or possibly even during his entire term."
He continued, "The media works on a time frame of instant results. . . . If George Bush had been as criticized and interrogated as much as Obama, perhaps the edifice of problems that now challenge the very viability of America might have been stopped."
Noted scholar Dr. Gerald Horne, commenting on Walters's political and ideological legacy, said, "There are three main political trends in Black America-if it were a Bell Curve, the bulk would be found in the mainstream, Congressional Black Caucus, Democratic Party left. Then there is a Black nationalist trend; and thirdly there is a left, socialist-oriented trend-Ron fit into the first two. He was a stern and unforgiving critic of white supremacy-see his book on 'White Nationalism' and his study of Pan- Africanism. He was also a globetrotter, which informed his politics-see his role with Congressman Chas. Diggs on Africa and as a founder of Trans-Africa. He was also astonishingly good at impromptu interviews-a rare skill and not as easy as it seems-speaking in complete sentences and paragraphs. He will be missed."
Photo: Dr. Ron Walters (University of Maryland)