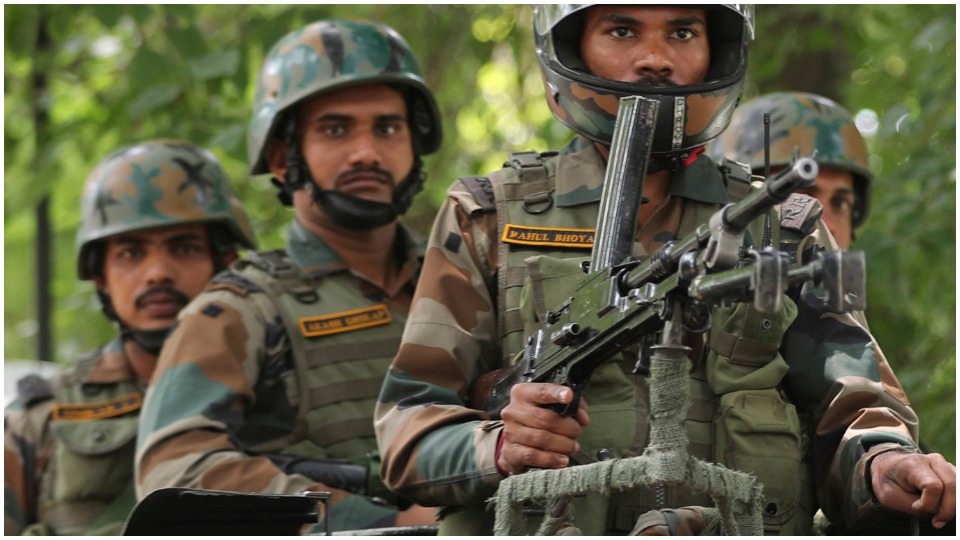 Kashmir is back on a knife edge with the Indian government's outrageous unilateral decision to scrap article 370 of the Indian Constitution that has given Indian-administered Kashmir its special status since May 14, 1954.
This catastrophic and unconstitutional decision taken under right-wing Prime Minister Narendra Modi's leadership will have far-reaching consequences and spark civil unrest that could easily escalate into a new era of armed conflict between India and Pakistan.
According to several government officials, the decision to remove Kashmir's special status was partly due to the lack of foreign investment in the region which badly affected its economy, while terrorism and extremism thrived.
But is it sensible to put at risk the lives of millions of Kashmiris for economic gains?
Kashmir is the only state in India with a Muslim majority and the laws under articles 370 and 35(A) in Indian-administered Kashmir grant the state's residents unique political and economic rights, including permanent residence cards and property rights, which means only they have the right to own and, therefore, buy property in the state—allowing the region to retain its Muslim majority.
This, of course, has always been a source of conflict between the Muslim-majority valley and the right-wing Hindu BJP party that now governs India. Many Kashmiris, many of whom have joined armed revolt against Indian rule since 1989, suspect that this is a ploy to extend BJP's outreach in the region, encourage Hindus to migrate to the valley and overturn the Muslim majority on the Indian-administered side.
Demographic change would lead to the BJP taking total control of the valley. Hindu nationalism is on the rise in India and the re-election of Modi for a second term is only driving the nation towards more anti-Muslim hatred. The decision to revoke article 370 is nothing but a cowardly stint to feed the party's Hindutva base that will only lead to more death and destruction in the valley.
Undermining and trivializing the decades-long struggle for independence will lead to further religious and political radicalization in the valley and lead to a new era of insurgency in Kashmir and beyond, allowing foreign actors, including Pakistan and other Islamic fundamentalist groups, to fuel the separatist movement in the region. The diplomatic ties between India and Pakistan are pretty weak as it is, and this unilateral decision to annex part of Kashmir valley will only further weaken these ties.
Although in this instance India is the prime aggressor, both India and Pakistan are equally complicit in their crimes against Kashmiris since 1947—and as a result, a portion of the valley is also under dispute with China.
Three major wars have been fought between India and Pakistan since their independence, two of which have been fought over Kashmir.
The catastrophic Kargil war, which took place exactly two decades ago, led to the deaths of over a thousand soldiers on both sides and many more thousands injured and displaced. According to the annual report of the Indian Ministry of Home Affairs for 2017-2018, 13,976 civilians and 5,123 security personnel were killed in various incidents since the beginning of the military conflict in 1990.
However, several human rights organizations, including the United Nations, have put the cumulative figures above 100,000. Pakistan, too, faces severe international condemnation for human rights abuses in Pakistan-administered Kashmir, ranging from political repression; state-sponsored terrorism; coordinated crackdown on dissidents, human rights activists, and independent clerics; electoral fraud; and more.
Neither India nor Pakistan has allowed the UN high commissioner for human rights unconditional access to their respective protectorates.
Both countries want total control of the region for religious and political ambitions and egotistical satisfaction; neither is interested in a permanent negotiation in which they compromise their stated positions and as a result of their territorial ambitions, Kashmir has become a breeding ground for extremists while civilians continue to pay the price.
The Indian government claims that its decision to revoke the articles is intended to bring peace and stability in the region. Then why are political leaders in Kashmir under house arrest and detention? Why have more than 8,000 troops been deployed to an already heavily militarized region?
Why have mobile phone and internet connections been shut down? Why have curfews and evacuations been imposed on hospitals and educational institutions over the weekend? Why didn't Kashmiri leaders have a democratic say in this decision?
BJP leaders are claiming that by revoking article 370, they are fulfilling a decades-old demand of the entire nation. But in doing so, they have completely disregarded the struggle and demands of the indigenous Kashmiris whose fates will be altered by this very decision.
Although the United Nations and the international community have failed in mediation efforts, holding a plebiscite is the right and moral thing to do in order to allow the Kashmiris to exercise their right to self-determination.
The general misconception about the issue of Kashmir is that it is just a point of conflict between India and Pakistan whereas it is more about Kashmiri people who were never given the chance to determine their own future and who don't consider themselves to be a part of either of the countries that have been fighting over their land for over seven decades.
The Indian government had no constitutional right to unilaterally determine their sovereignty and autonomy. Without a thorough understanding of the history of the issue, an unbiased and inclusive discussion on the current political situation and a change in the political leadership of both India and Pakistan, there can be no permanent political solution and the Kashmiris will continue to suffer under effective occupation on both sides.