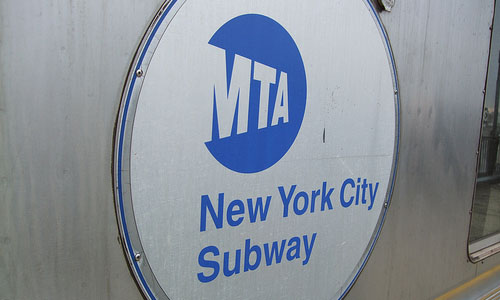 NEW YORK-Once again, city straphangers are being threatened by the Metropolitan Transportation Authority, which claims that it is out of money and has to cut service on the city's bus and subway lines-again. But the MTA is giving hundreds of millions of dollars to big developers, say critics; still others see the cuts as a political ploy.
This morning the authority's board approved sweeping cuts, aimed at filling a deficit of nearly $400 million, affecting just about every rider in the city. All services are set to be scaled back, with less trains and buses, especially during non-peak hours. In addition, two entire subway lines-the W and the Z-are to be eliminated, as well as numerous bus lines.
Most controversial, however, is a plan to eliminate reduced price and free fares for city students. While in most cities across the country, students rely on big yellow buses to pick them up and drop them off at school, local students often have to take a train or bus to a school in a far-off area. Consequently, many students will be left without transportation to or from school
At a hearing before the MTA's board voted this morning, City Council member Charles Barron asked, "You sit here and bring anxieties to young children. What do you want them to do? Jump the turnstiles and turn them into criminals?"
Bill Thompson, the city's comptroller said in a statement before the vote that the board's move would unfairly harm students. "The MTA has a duty to exhaust all possible options before these cuts are considered," he said. "I urge all the members of the MTA Board to vote 'No' at tomorrow's meeting."
The MTA leadership argued that it needs to save money after Albany cut $143 million in funding, and payroll taxes earmarked for transit were to bring in $100 million less than expected. They also blamed the workers who operate the system themselves, arguing that money awarded to employees would add to the debt.
But it's not overly generous benefits for the workers that is putting the MTA into the red, said Council Member Letitia James, D-Brooklyn, but giveaways to rich developers.
Forest City Ratner, a multi-billion dollar developer that has found hundreds of millions of dollars in public money to finance a private for-profit project called Atlantic Yards has also benefited greatly from the MTA-they are selling the Vanderbilt Yards, in Brooklyn, to Ratner for $100 million, but accepting a down payment of only $20 million and allowing the developer to pay the rest over more than two decades.
"Forest City Ratner should pay the $100 million owed now for the purchase of the Vanderbilt Yards," James said.
James further explained that "for unclear reasons" the MTA, when it decided to sell the property, worked exclusively with Ratner and sold the property well under value. "unclear" seems to be code for "shady," as many believe that the whole project is a shady deal between developers and the city. The MTA board itself is dominated by big developers and their representatives.
In fact, another company, Extell, actually offered the MTA a full $50 million per year more than Ratner, and offered to pay up front.
"Had the MTA accepted a higher bidder," James said, "they would have received their funds upfront and their current budgetary gap could have been cut almost in half."
"Cancel the deal," she continued, noting that the property has actually been valued at $271.5 million.
"Something simply doesn't sit right with the community about the preferential treatment that Forest City Chairman Bruce Ratner has received from the MTA. Now it appears as though MTA customers and specifically our youth – the future of the City-may pay dearly to support the project of a multi million dollar developer that the community doesn't want to begin with," said Council Member James.
New Yorkers are clearly enraged by these cuts, which are on top of cuts earlier in the year, and a fare increase, and another fare increase, of 7.5 percent, is scheduled for 2011. While the board has voted on the newest round of cuts, none are scheduled to take place until June. In that time, New Yorkers, including elected officials and transit workers themselves, are likely to rally support to undo the recent round of cuts.